EMIC GEM – International Meeting of Project Partners in Biberach
Construction & Civil Engineering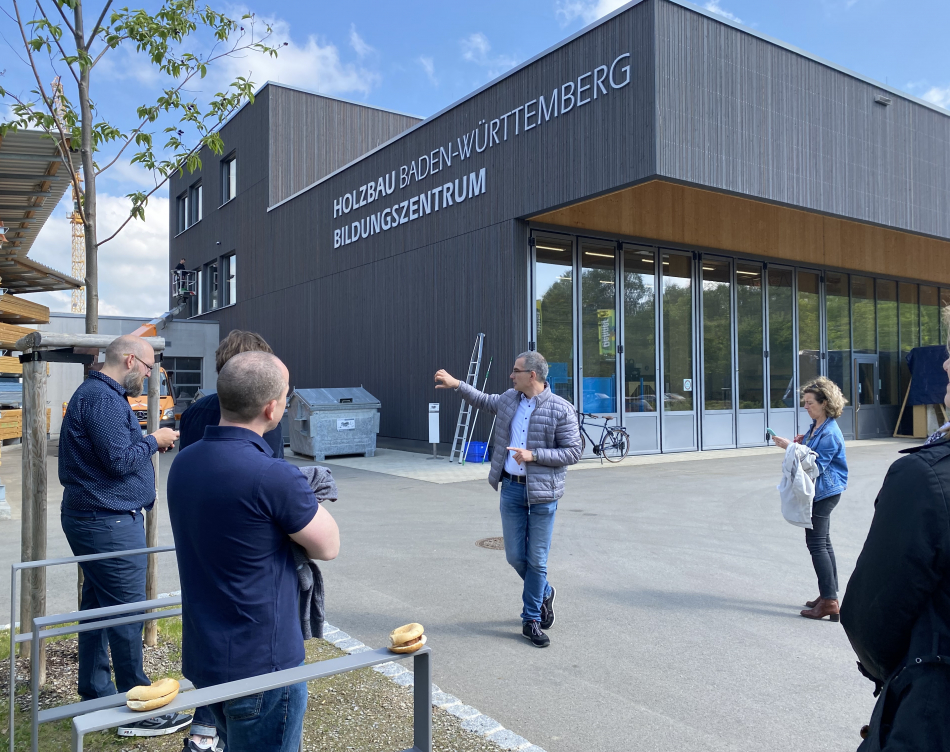 On Monday 9 May and Tuesday 10 May, the EMIC GEM project partners met in the German town of Biberach, located in the southern German state of Baden-Württemberg. The Slovenian project partner is the Academia, College of Short-Cycled Higher Nationals, represented at this international partnership meeting by the school's principal, Ms. Vida Perko.
---
The Erasmus+ funded project Embracing Modular Innovation in Construction – Getting Education Modernised (EMIC-GEM) is led by the City of Glasgow College together with the Construction Scotland Innovation Centre and partners from Spain, Germany, Austria, Slovenia, and the UK.
Linus Reichenbach, STEM and Innovation Project Manager at City of Glasgow College, explains the aims and objectives of the project:
"The aim of this project is to transform the delivery of advanced vocational education and training in off-site construction and modular construction methods. An innovative training model and competency framework will allow the exchange of best practices and approaches to benchmark the training of trainers. Key processes will be digitised and the focus will be on decarbonising activities, improving energy and resource efficiency, workplace safety and diversifying the workforce."
The event took place at the Biberach Training Centre, which is dedicated to the training of all woodworking professionals from this famous country. The centre provides training and further training for carpentry and joinery professionals while offering an excellent environment for modern and professional learning. The Centre has also recently received new training workshops, which the hosts proudly presented. The Centre is complemented by a seminar hotel, where all project partners stayed during the event and where all project meetings were held.
On the first day of the meeting, the management gave an overview of the centre's activities and a more detailed tour of the buildings and tools. The partners then reviewed the activities carried out so far and the 8 draft modules that will later be made available to the project's target groups (educators and students).
On the second day of the meeting, the Scottish lead partner presented the planned activities and divided the tasks among the project partners. The groups had a detailed discussion on the content of the project and the activities and deliverables to be achieved. They also agreed on the content of the final conference to be held in Glasgow, Scotland, on 2-3 November 2022.
At the end of the two-day meeting, the project partners visited a good practice – the company Schafitel Holzbau, which works with the centre and carries out so-called "off-site construction" of wooden houses. It is a company with a long family tradition, which has gradually evolved from a carpentry workshop. Today, they offer a wide range of products and services and carry out construction and renovation work. They use the latest technologies – including the off-site construction system, which is the focus of the EMIC GEM project.