Erasmus+ DigiWomen project partners meeting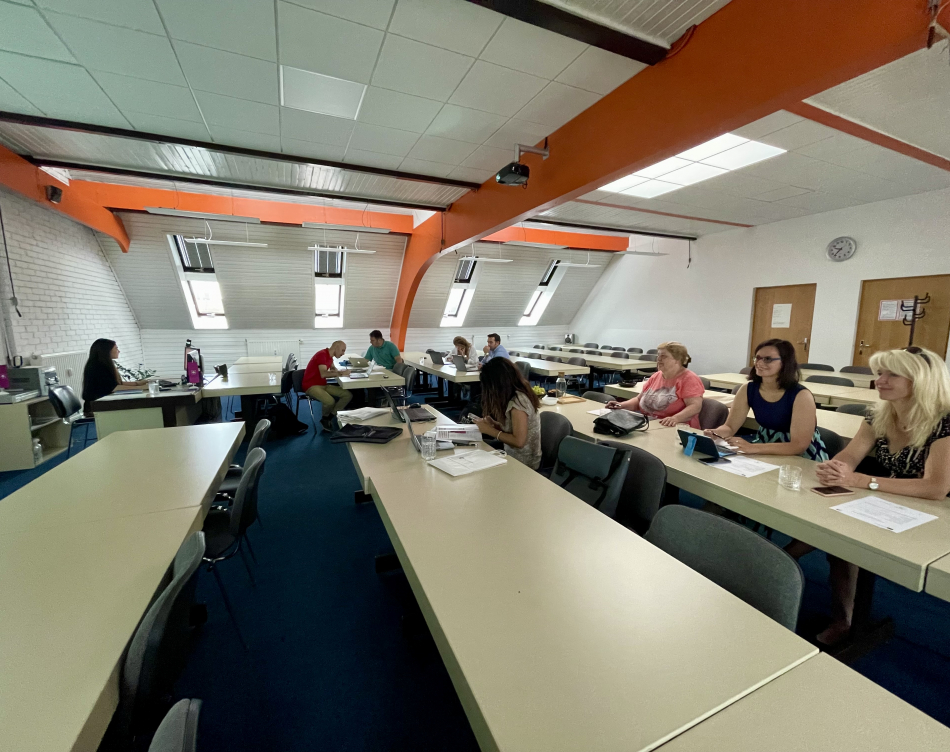 On Monday, 20 and Tuesday, 21 June 2022, the project partners of the Erasmus+ development project DigiWomen met at Academia Maribor.
During the two-day meeting, partners from Slovenia, Slovakia, Greece, Italy and North Macedonia reviewed the status of the project development within the Steering Committee, presenting the work done, especially in intellectual activities 3 and 4.
---
The purpose DigiWomen
The DigiWomen project is a transnational collaboration of five partners with the same needs and characteristics: training VET teachers to support women coming from disadvantaged rural areas to prepare for business education and training, focusing on the development of work qualifications, leadership skills and bookkeeping.
To achieve DigiWomen's objectives, the project aims to improve their skills in financial, digital, agricultural and English literacy.
To this end, women will be given equal opportunities through the use of modern and innovative digital training tools; an e-learning platform that will include a specific curriculum for VET teachers and support them in designing attractive and user-friendly modules.
For more information on the project, see: