Erasmus+ partners of the COSTABEX project at a two-day meeting at the Academia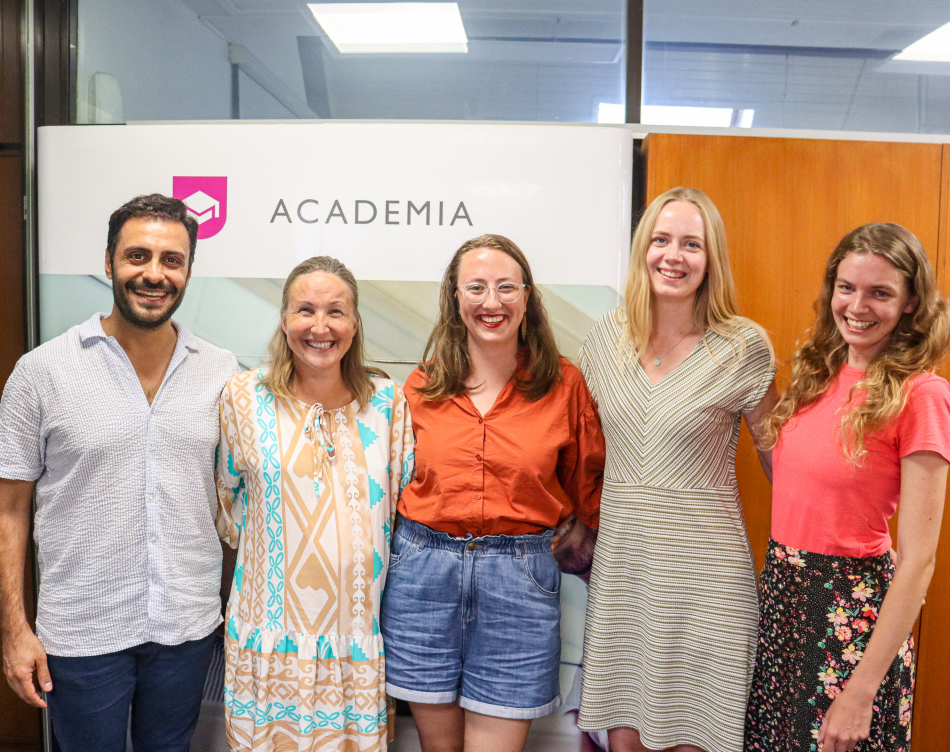 On Monday, 4 July and Tuesday, 5 July, a two-day meeting of the Erasmus+ partners of the COSTABEX project entitled "Full Study Exchange – International Mental Health Programme" took place at the premises of VSŠ Academia. The COSTABEX project team consists of members from three different countries: Lithuania, Slovenia, and the Czech Republic, which is the project coordinator.
---
The project aims to develop support services for exchange students starting their Erasmus+ mobility. The project will develop a mental health programme for Erasmus+ mobility students for all phases of their mobility: a pre-departure programme and a support programme during and after their return.
The Mental Health Programme that we are launching as part of our project will provide the necessary support to ensure that student mobility is as positive and rewarding as possible. By providing a preparatory training programme before departure and support during and after return from mobility, we aim to motivate students to participate in the Erasmus+ programme and ensure that their mobility is enjoyable and rewarding.
During the two-day meeting, the project partners discussed the implementation of two critical activities: the Consultancy Programme and the Preparation for Training. The third and final point of discussion was the progress of the COSTABEX website, led by Academia.
We want to create a multinational community of students who will help each other and exchange information. Last but not least, the project aims to raise awareness of the need for mental health work and to discuss possible psychological problems of the outgoing students. We also want to break the stigma that is still attached to this topic. By sharing the results of the project, we aim to create a common way of caring for outgoing students in European universities.
The next meeting is planned for 2023 in Lithuania. For the latest updates on the project, please visit www.costabex.eu.