Video Production Student of the Year 2021 is Marko Janžič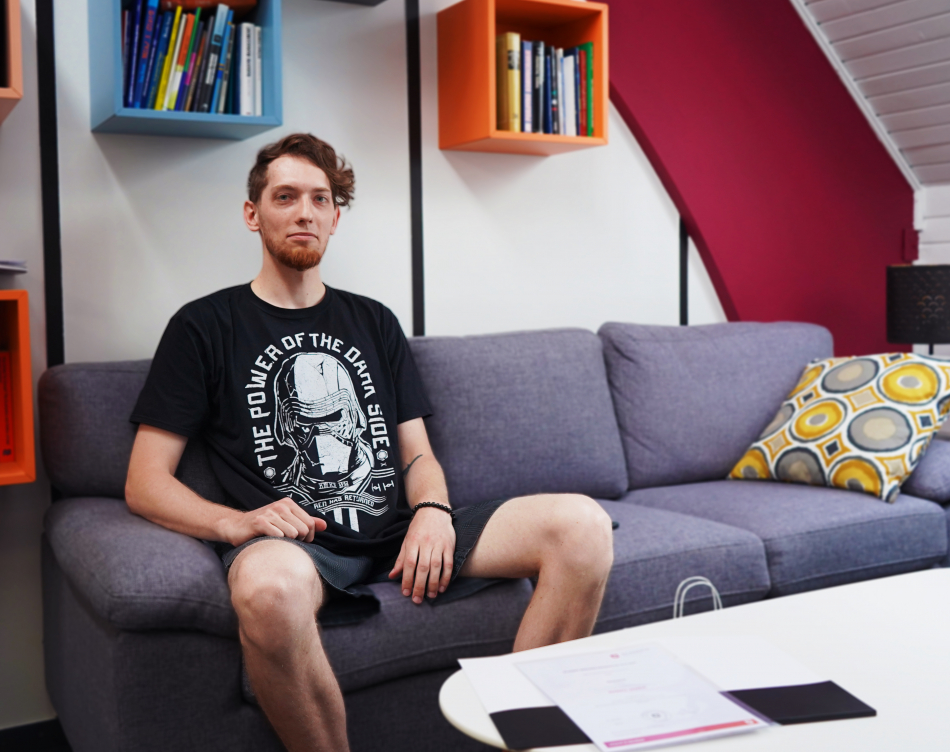 The Student of the year 2021 award for the Media production – module Video production was awarded to Marko Janžič, who was the most successful and also fastest to complete the requirements of the 2019–2021 generation of the Media Production Higher Education professional programme.
1. What does the title Student of Video production 2021 mean to you?
"Student of the Year? Wow! Either way, if you are passionate about your field of study, it is a much easier path. I have finally found something I am really interested in so studying was not difficult for me at all."
2. Why did you choose to study at Academia Maribor?
"What attracted me most to study at Academia was the emphasis on practice. I had previously studied at other faculties, but the studies there were only theoretical. I studied musicology and translation studies, but today I use that knowledge, for example philosophy of music, in a more practical way in my studies at Academia.
I was also hooked by the fact that there is a lot of project work and  focus on concrete products. Moreover, I was also encouraged by the double degree programme, where I receive a Higher National Diploma from the UK alongside my Slovenian Higher National Diploma.
I really liked this opportunity, because I want to continue my studies abroad one day."
3. What is the most enjoyable thing about your studies?
What I like most is the organisation of my studies and the immediate help i get from the lecturers and other staff. Especially I would like to praise the head of the office, Mr. Marjan Fridauer, who is really nonstop available.I have also heard that you have significantly improved the study experience at Academia in recent years.
Of course this is obviously supported by the award you have received for the 2nd best professional school in the world."
4. How does studying at Academia help you with your career and personal development? Where do you see yourself after the graduation?
"Due to the nature of my studies, which forces you to cooperate with teams in group projects, i Noticed that I have improved my communication and teamwork skills drastically. And I now have better organisation skills in general.
After graduation, I see myself mainly in movie or video production. I still have to complete a part of my practical training, which I will do as part of the Erasmus+ programme in Germany, under the field of video production, specifically editing;
Editing offers me the opportunity to be as creative as I want to be in the production process."
5. What advice would you give to fresh students for a successful study?
"The key is to be excited about your studies, as well as your future profession. That way you know you are working for yourself and not for a grade. This feeling makes studying much better and easier."
6. Why is it important for a good video producer to get a formal education?
"I would say that nowadays it is important to do both. I myself learn through both ways. One way is the theory available online, the other is actually working in practice.
It's also much easier to learn under the mentoring of an expert lecturer or instructor who gives you quality feedback. This is not available online, but it is available here, through formal training at the Academia."
7. What else do you do while studying?
"I am involved in music. I'm a drummer in an alternative hard-rock band called Social Problem. We made our first album last year! This is also why I believe, that sound is extremely important in video production, so I find it very useful to combine audio knowledge with video experience."