Erasmus+ project KEYS! professional excursion to Bilbao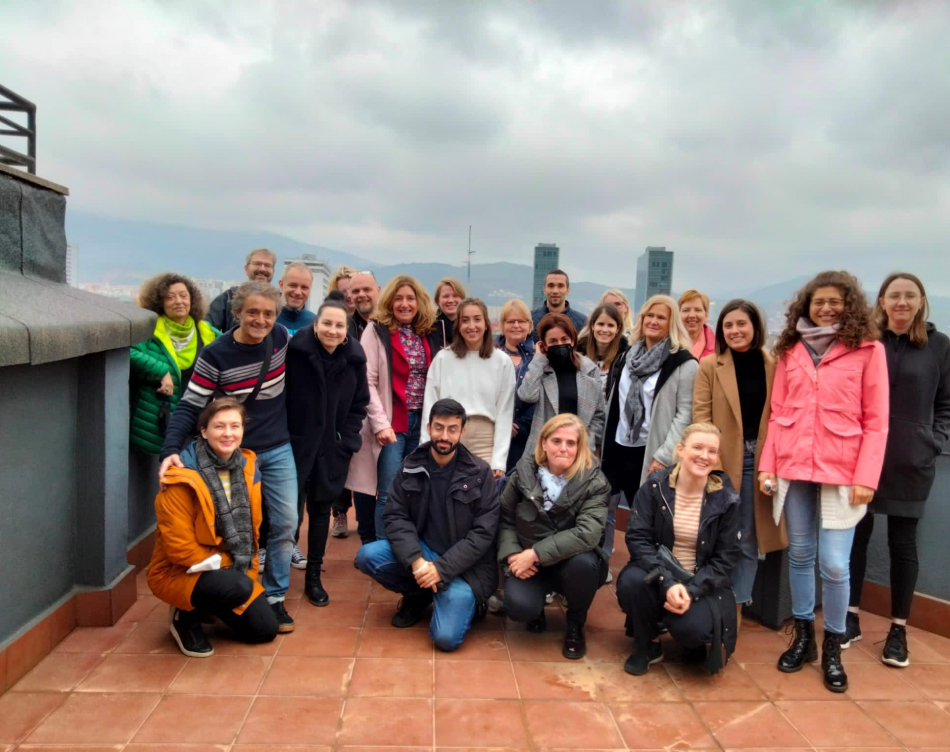 From 16 to 18 March 2022, the inaugural meeting of the Erasmus+ Strategic Partners of the KEYS! project took place in Bilbao, Spain, where the Short-Cycle Higher Education School Academia Maribor was represented by Mag. Vida Perko, Dr. Andreja Terpotec and Daniel Perdiguero.
---
Main goals of the  Erasmus+ KEYS! project are to increase the number of migrants enrolled in vocational education and training and thus obtaining a vocational education or training diploma, to increase the employability of migrants and strengthen their social inclusion, to develop the key competences of migrants to cope with different situations in their professional and private lives in the context of sustainable employment.
The project consists of 9 partner countries: The Netherlands, Finland, Greece, Cyprus, Portugal, Spain, Germany, Slovenia and Norway.
The kick-off meeting of the project members took place online on 9 February 2022, and this time all the representatives of the project member countries met in person in Bilbao, Spain, for a three-day workshop.
During the three days of work, we managed to create a framework for the project deliverables, agree on what we mean buy an interactive learning portfolio, online management systems, the main challenges we face and what kind of research we need to develop in order to gather the information we need to develop KEYS! A collection of tools, portfolios, management systems and recommendations based on best practices.
You can find a summary of the Erasmus+ KEYS! meeting in Bilbao in the link below.