Erasmus+ internship at Academia during the COVID-19 pandemic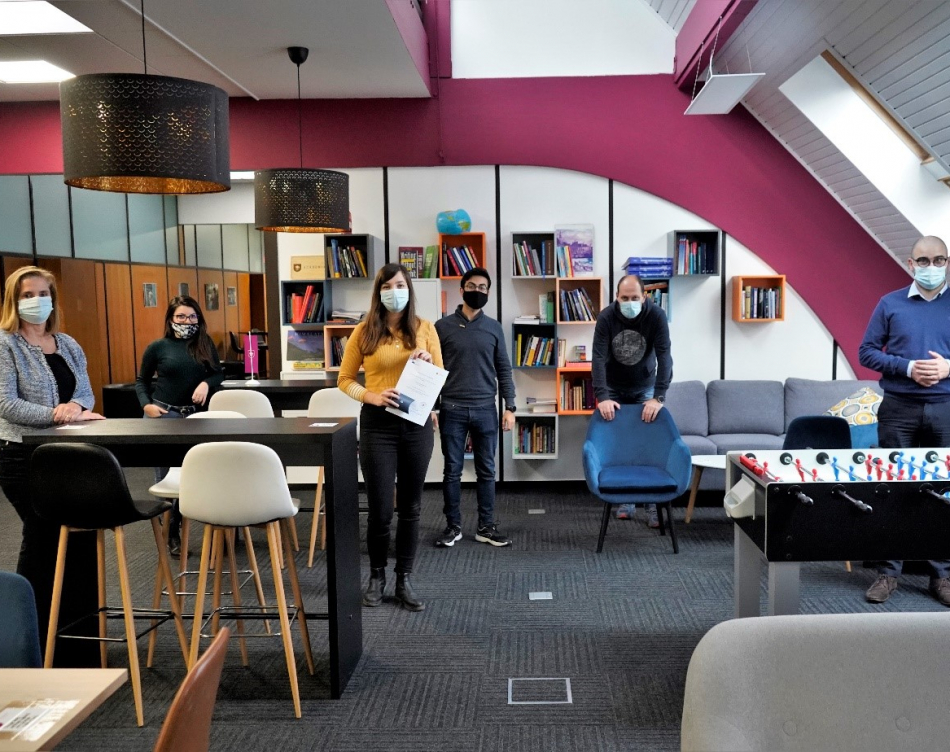 I'm Darina and I'm in my final year of my Master's degree in the Czech Republic. During this study period, all students are required to do a traineeship in a company or organisation of their choice. As I love travelling and have already participated in two Erasmus+ exchanges in Norway and Portugal, it was more than obvious for me to do my placement abroad this time as well.
The process of going abroad usually involves a significant amount of paperwork, communication with the institution and a few hours of searching for the best accommodation. I was thinking out loud: "of course, this is easy, I know this from my previous Erasmus+". Of course it would be easy if it wasn't 2020. My original plan was to go on placement in March or April 2020. Well, nothing went as I thought. All the countries outside Europe have closed their borders and become unreachable. At the same time, travel to or from my country was completely banned and my university cancelled all mobility. No one knew how long this situation would last. There was practically no possibility of going abroad for a placement.
But I decided to wait for the next academic year. And it worked! In the summer, all constraints were relaxed and I started planning where to go. I had visited Slovenia before, but there were still a few places I really wanted to visit. It was also a country on the green travel list, so it seemed like the right choice!
Everything was going smoothly until Slovenia became orange on the list. This meant I had to quarantine Slovenia for 14 days. I quickly finished all the procedures at the university, packed everything I needed and was on my way. Luckily for me, the quarantine passed quickly and I was finally ready to explore Slovenia again! I spent the rest of the summer days enjoying the Slovenian coast. I also visited Slovenia's beautiful mountain areas with waterfalls, lakes and rivers. In addition, I was able to take a trip to a few Italian and Austrian cities.
Although the travel restrictions came back at the beginning of autumn, I had the opportunity to visit a lot of places. During this internship period, I was happy to discover more about Maribor. Especially its picturesque surroundings, which can also be seen from the tops of the local hills.
I would like to thank the Academia College of Short-Cycle Higher Education for warmly welcoming me into their team, and for the opportunity to do my traineeship at this challenging time. In the end, I can say that I have learned a lot of new things, I have enjoyed my stay here and I will be happy to come back again.