The challenges of an Erasmus + international exchange during the pandemic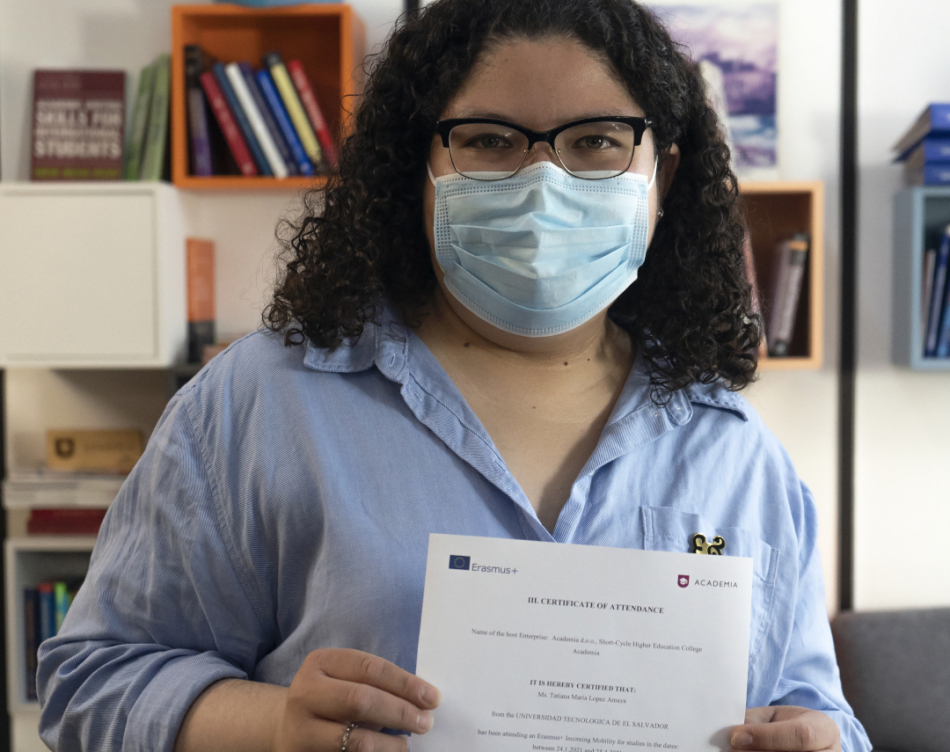 We arrived from El Salvador in the last cold winter days in some dark times because of COVID, we had to stay in quarantine and being so far away from home made me really depressed and I kept repeating to myself the first days: "I just want to go back home."
After the classes started everything was getting better but yet I still wanted to go home. The classes were online and I missed my friends and my family. But the week after that, we were able to go to classes at Academia and I met my classmates.
I was assigned to a group in one of the classes, and to make the story short, I don't want to go back home just yet. I have met the most wonderful people in Slovenia and I kept repeating the same: "I know that I haven't seen many places in Slovenia but I have met the right people!"
The education system is amazing and that was one of my wishes from my bucket list, to experience the design education system in Europe, since I love to know the process of design from other countries and of course to get to know new people.
Academia has been supportive of family during every paperwork and process for the scholarship. And I'm very grateful to have had the best teachers. Daniel Perdiguero and Mariola Fernández are the best and I'm lucky to have new mentors and friends in my life.
Maribor is a beautiful city and I will always have it in my heart. Now I kept repeating to myself: "I don't want to go back home yet."
But now, I have more than one excuse to come back, I have amazing friends and future design collaborations. I'm truly grateful to Academia and Erasmus + and I hope many other students from Latin America get to have this amazing life changing experience.
Hvala!
Tatiana Maria Lopez Amaya