Wanderlust and Erasmus+ Internships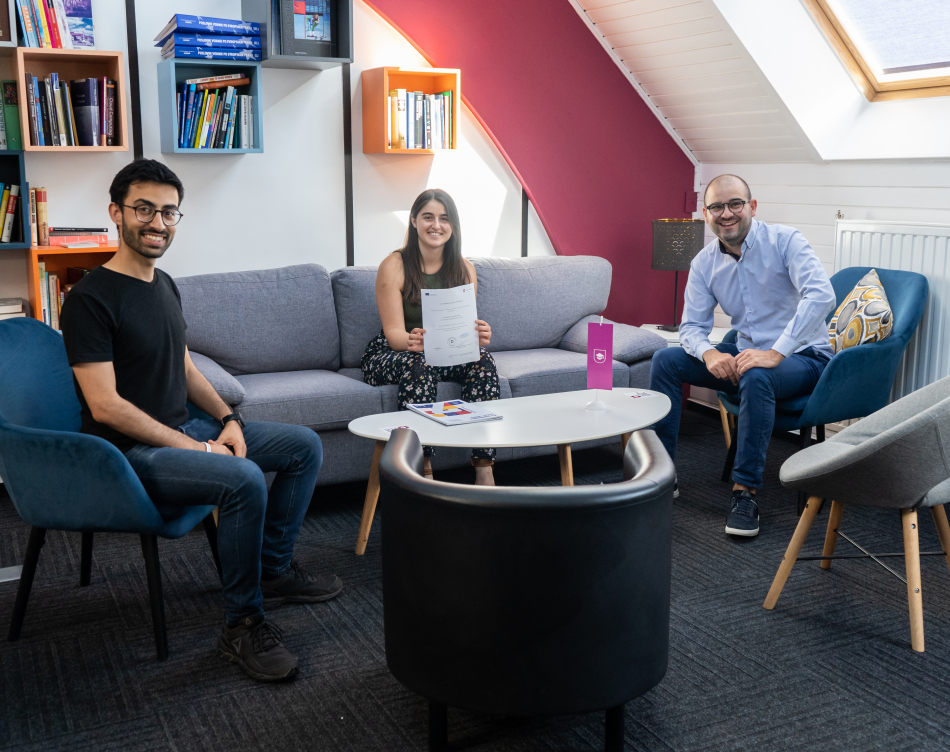 How to start? Okay, from the beginning …
In March 2020 not only Covid was starting in Europe, my adventure abroad started as well. 
My experience began in Augsburg, Germany. I decided to do an Erasmus+ study exchange there. When I was there, I was very happy, living in a multicultural environment and visiting beautiful places even during the crazy situation at that time (pandemic), but nothing was stopping me, so I decided to look for an internship abroad, with the Erasmus program because I still had some months left.
I started looking for an internship on different websites and was getting prepared, with a portfolio, cv… So I saw different offers and one got my attention! I applied for it and I successfully got it! So I told my family and friends that I was going to Slovenia, without stopping by Spain, because it was going to be very complicated because of the situation. Most of us didn't know anything about Slovenia.
Then I came from Augsburg directly to Maribor, across Austria by train. I fell in love with the landscape and I had a lot of feelings, because I was finishing one experience to start a new one, in a place that I didn't know anything about. When I arrived the train station was under construction and I have to say that it scared me but when I went out everything was nice and cute! 
Soon I came to Academia and they make me feel very comfortable like in a family with our coffee breaks and learning a lot from the experience here: letting me create and be really part of the team. I fell in love with Slovenia and with the landscapes … And I was very happy with the work that I was doing. The thing, is my first Learning Agreement was signed only for 3 months, and I ended up being here for 8 months, it is crazy to think that I am leaving now.
Now, after all the experiences that I have gathered, this Erasmus chapter of my life is going to end. I have learned a lot, but my adventures will continue … I learned that everywhere that you go, you can make the place like your home, but the most important is the people you have around and Academia has given me that! 
Thank you for everything! Maybe it will be a see you soon.,
Mariola Fernandez-Montes