Wei Ni Khaw on Erasmus+ student exchange from Malaysia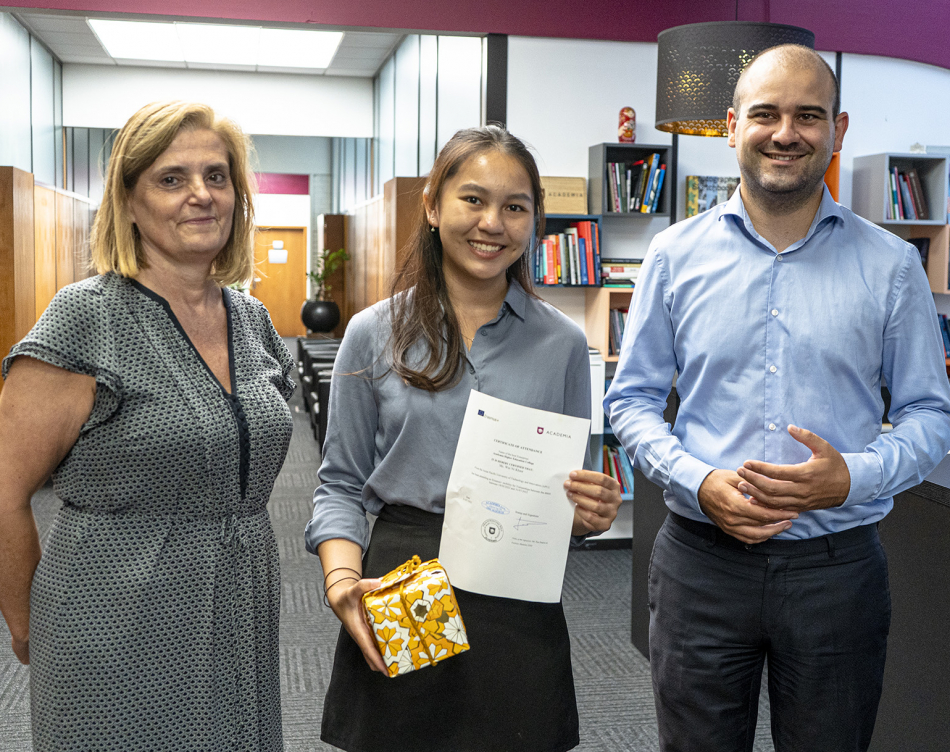 Wei Ni Khaw is a Computer Science student specializing in Cyber Security at the School of Computer Science (SOCS), Asia Pacific University of Technology and Innovation. She will undertake practical training at the Academia in Maribor in the second half of the academic year 2021/2022 as part of the Erasmus+ exchange programme in Computer Science – Software Engineering module.
---
Wei Ni told us that the moment she heard about the Erasmus+ exchange opportunity with Academia Maribor, she knew immediately that this experience would change her life.
As a girl from Kuala Lumpur, the capital of Malaysia, she had always wanted to experience life in a smaller, quieter city and although there are many challenges in adapting to a completely different environment, she was convinced that this was definitely an experience worth having.
I grew up in an environment of constant urban hustle and bustle. But on the other hand, I have always dreamt of living in smaller, quieter cities. The possibility of doing an internship in Europe and living in a heavenly beautiful country in Central Europe? That sounds like a dream come true to me!
It was not very easy for Wei to get used to it, as this small city had a lot to offer. During her first week in Maribor, she met her roommates, who immediately helped her settle in. She really liked the accessibility of the shops, the market, the park, and the shopping centers, which were all within easy reach.
I have never felt more relaxed walking the streets of this beautiful city alone at 3am. Maribor really does surprise me all the time.
During her practical training at VSŠ Academia Wei Ni not only assisted the international department in several Erasmus+ projects but also had the opportunity to take an intensive photography course together with media production students, participate in a 5-day Smart Skill 4.0 summer school at the Polytechnic University of Bucharest and attend two transnational project meetings in Spain.
I have met people from France, Poland, Italy, Brazil, Germany, Spain, Romania and the United Arab Emirates. Exposure to a multinational environment has helped me to increase my awareness of and appreciation for cultural differences!
Slovenia's location in central Europe made the trip very easy and the Erasmus Student Network Maribor (ESN Maribor) was a great help in getting to know students from different regions.
---