Civil engineering students visit the construction site of the Pesnica railway viaduct
Construction & Civil Engineering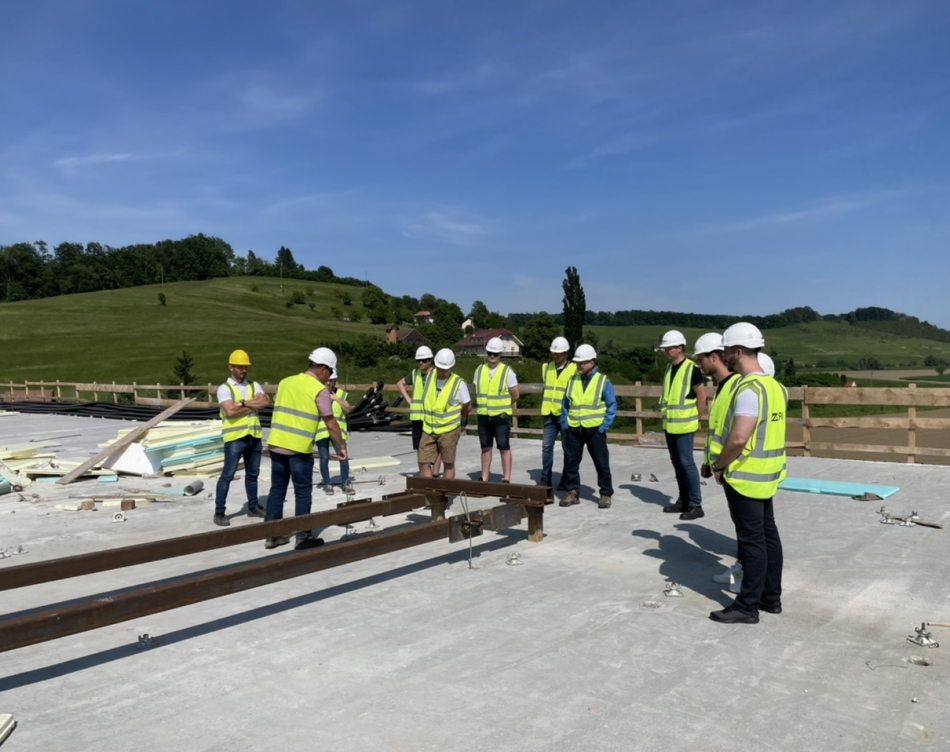 On Friday, 20 May 2022, students of the Construction & Civil Engineering program visited the construction site of the railway viaduct Pesnica – Dragučova, the southern portal and the underpass of the structure.  The expert tour of the construction site was led by Mr. Igor Štuhec, Supervising Engineer of the Directorate of the SloveniaInfrastructure Agency (DRSI).
---
Work on site started in autumn 2020. The section covers 3.7 km of the railway line from Počehova to Pesnica (The overall construction plan includes the construction of the 1,530-metre Pekel tunnel, a rescue tunnel, the 896-meter-long Pesnica viaduct, and the construction of the Pesnica underpass). As this is a complex infrastructure project and the first of its kind in Slovenia, several contractors are involved in the project, such as Pomgrad, Kolektor Koling, SŽ-ŽGP, GH Holding, and Gorenjska gradbena družba.
The works are scheduled to be completed in October 2022, and railway traffic is expected to start using the viaduct in February 2023.