Discovering the curiosities of Maribor during an internship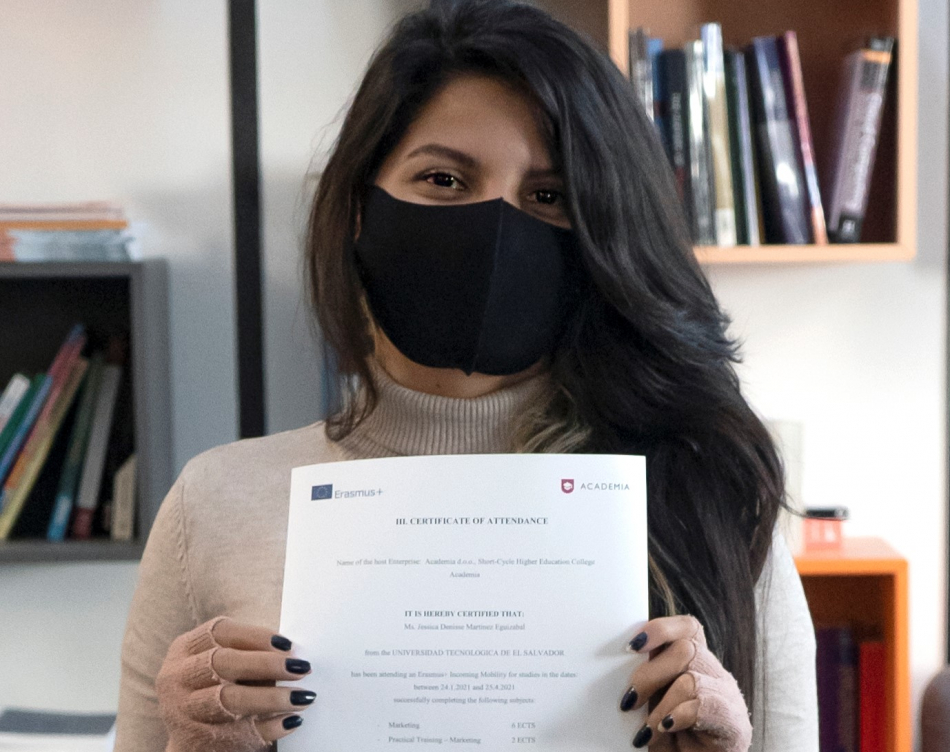 Hello, my name is Jessica Martinez from El Salvador.
I decide to start with this adventure, when I realized some of my classmates from the University were talking about the opportunity to get a scholarship to study in another country.
Since that time, I my wish was to start visiting and discovering other cultures in different countries. I looked at this as a possibility to travel to different places around the world and to study at the same time.
From the moment I applied, I didn't fulfill all the requirements for a scholarship, because first year students do not qualify, but I did not give up and continued working on my skills to improve them.
It was not until the start of my pre-specialization that I saw the opportunity was available again and I re-applied. Fortunately, this was a good opportunity, because I was able to go this time around.
I decided ever since my first year of the University, to come to Slovenia, because I did a lot of research beforehand. I perceived Slovenia as a truly beautiful country, with nice weather, green areas and very friendly people. Also, one of my classmates came to Slovenia before and he told me really good things about the country. Now that I am here, I just realized that everything is true. Even though there is a pandemic situation at this time. the experience was not bad. I visited amazing places that we don't have in my country and I met more people that support me on my path and helped me to learn about the country and their culture.
My experience at Academia it was an incredible one. When you are at Academia you can feel like part of the staff, the professors are very friendly. I really like the way they teach us because we not just receive theoretical lessons, we also went to do practical work, because they want us to know how the things work in real life.
In Maribor you have all what you need in a very small city, you have mountains to hike, the pretty river Drava near to the center, parks, you can ride a bike in the streets and feel safe, lot of places to eat and enjoy some food. You have many stores just around the corner, people understand English very well and the communication is easy.
Now that I'm leaving, I just want to say that I will never forget this adventure, I've gained many experiences in only three months! I can't imagine how incredible it will be, if I visit one more time in the future.
Thanks to everyone that enables these programs, because of them I made my dream to study abroad come true.