Mechanical engineering students visit BNM d.o.o., a company in the automotive industry.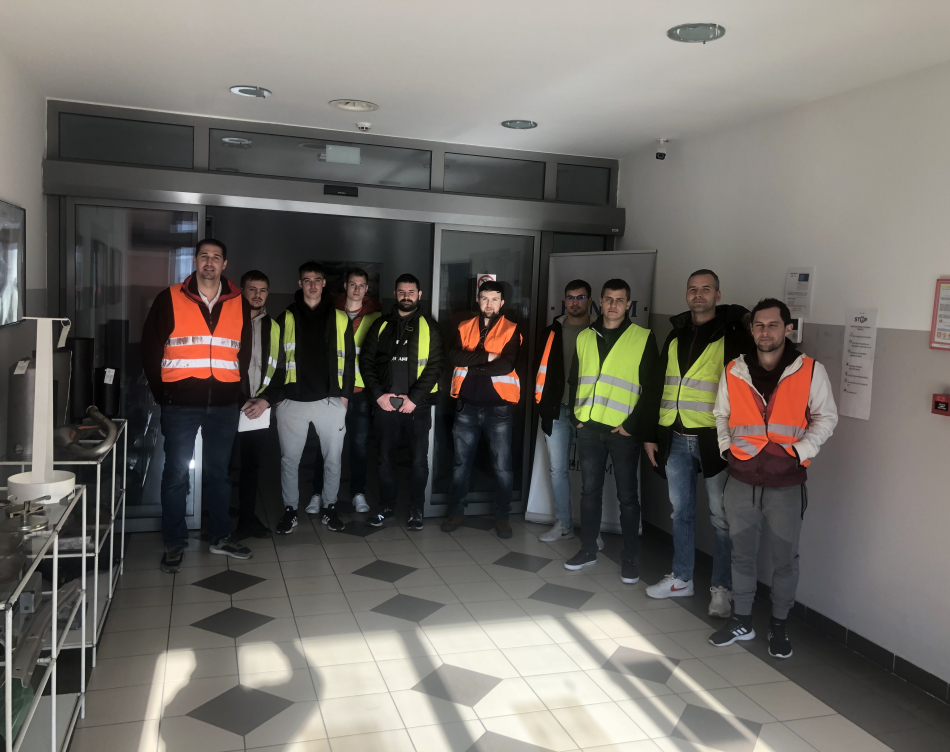 On Monday, 4. 4. 2022 , students of the Mechanical Engineering programme visited, as part of the Materials and Technology courses, the company BNM d.o.o., one of the largest automotive manufacturing companies in Slovenia. The excursion was led by mag. Gal Černe, an instructor in the above-mentioned subjects, who is also an employee of the company.
---
BNM d.o.o. is located in the production and business zone Maribor – Tezno, where for more than 60 years they have been cultivating the tradition of material transformation. Since 1996, the production of TAM trucks and buses has started at this location. BNM d.o.o. specialises in sheet metal forming and the corresponding further processing in the manufacture of individual products, components and complete assemblies.