Students of Graphic Design visit the Museum of architecture and design and attend a workshop in the studio Tiporenesansa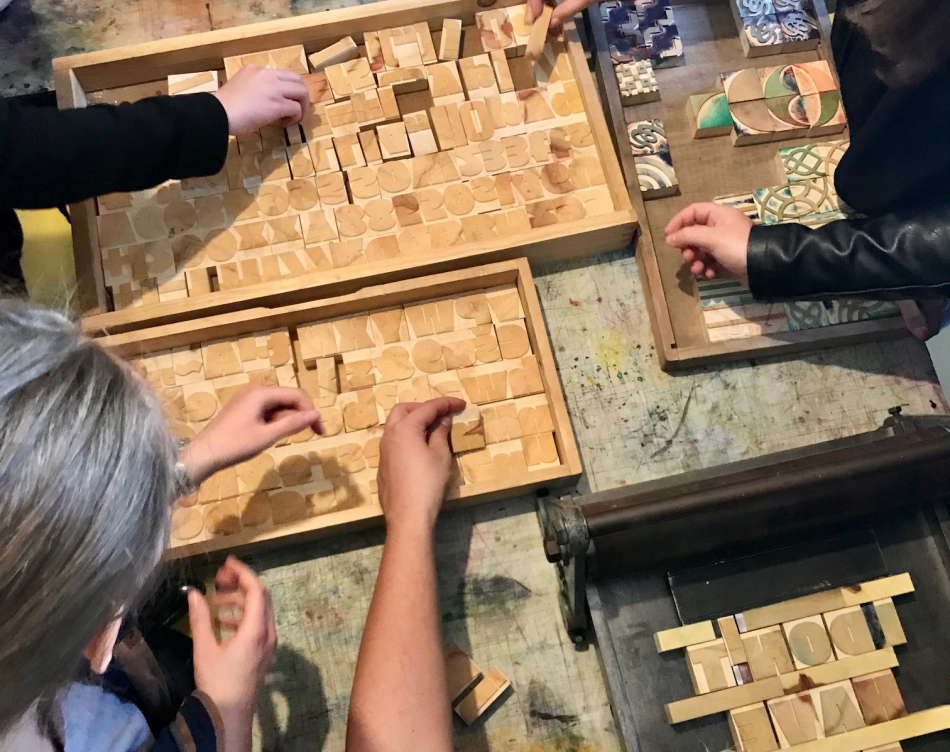 The students of the Media Production study programme went on a professional excursion to Ljubljana near the end of March. In the morning they visited the Museum of architecture and design, where they were welcomed by the curators dr. Maja Šuštaršič and Katarina Metelko. The curators presented their rich collection of materials in their regular exhibition and the latest events that are taking place. They presented the various other initiatives that operate under the patronage of the museum: the Future Architects Platform, BIO and CZK.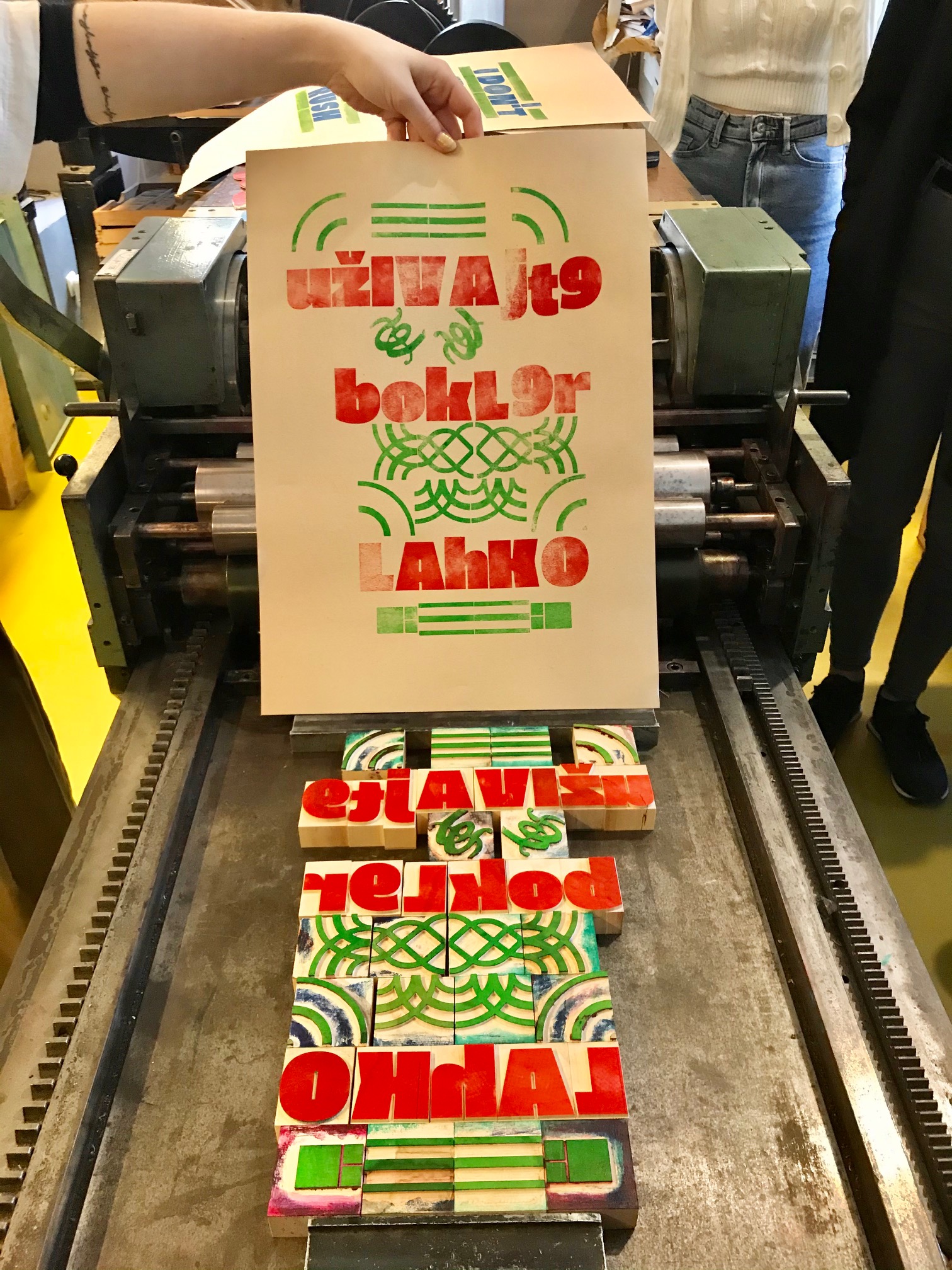 The students attended a typography and printing heritage workshop at the studio Tiporenesansa. The studio manager Marko Drpič prepared a presentation for the students on traditional techniques of printing with casting machines and their remaining importance in the modern digital environment. This was followed by a practical hands-on workshop, where the students created a poster, by using a printing technique using wooden letters.