The first finalist of the Oxford University World Competition has been announced
Construction & Civil Engineering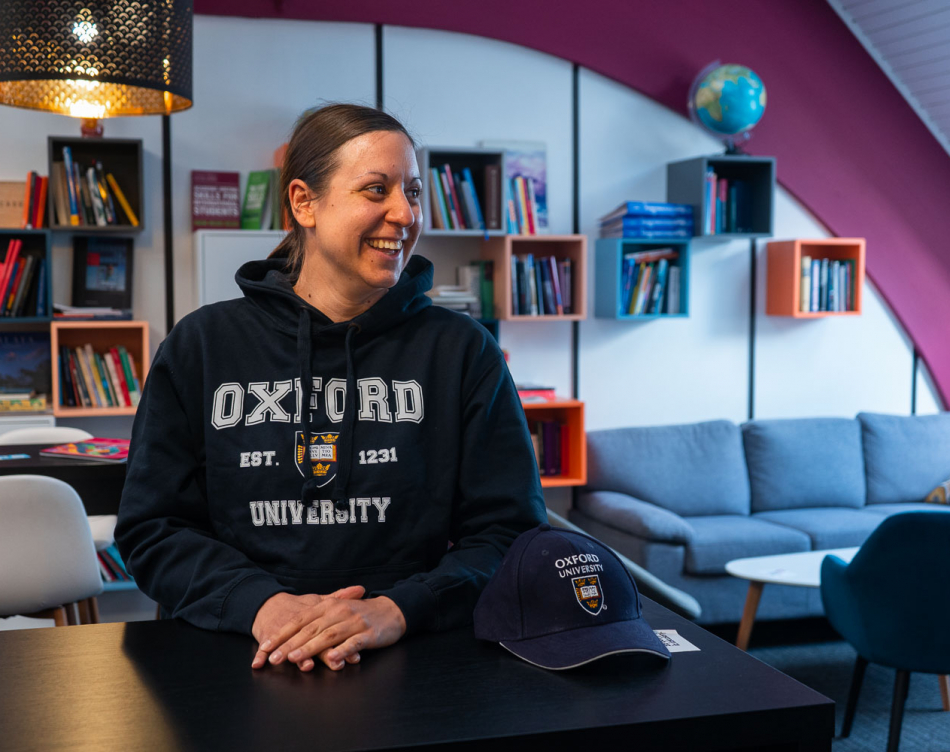 Lucija Pretner will represent Academia in the finals of the prestigious Map the System competition at the University of Oxford. This is a global competition and the winners are chosen by independent judges who will select three cutting-edge solutions that solve problems in an original and creative way, using the method of systems thinking. Lucija will be the first of 38 finalists from all over the world to compete in the virtual event.
Academia, along with other prestigious universities from around the world, is collaborating with the Skoll Centre for Social Entrepreneurship at the Saïd Business School at the University of Oxford. The Map the System competition invited students to use systems thinking as a guiding approach to understanding some of the most complex issues the world is facing today.
Lucija, together with the other 11 students, took the opportunity to develop her research topic -NEGATIVE ATTITUDES TOWARDS RENEWABLE ENERGY SOURCES IN SLOVENIA – under the mentorship of BB Consulting's business transformation experts. While analyzing this issue and exploring possible interventions, she discussed the problems, gaps and opportunities in deploying more renewable energy sources in Slovenia. She concluded that public opinion is one of the key factors that influences the implementation or prevention of investments in the renewable energy infrastructure.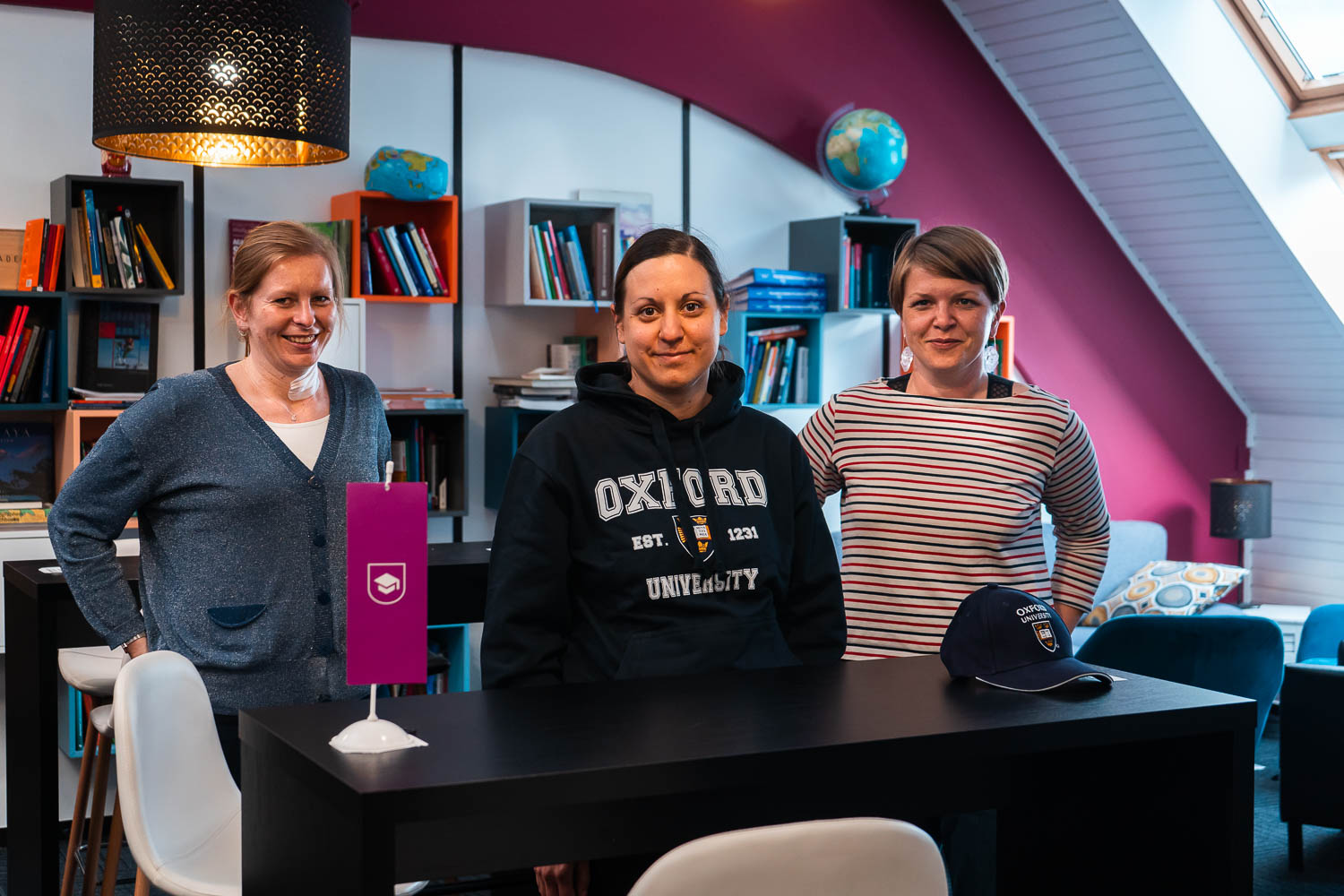 Lucija Pretner and her mentors Uršula Butkovič and Anja Serc from BB Consulting
In a virtual finals event, at the beginning of June 2021, she will debate in front of the whole world on how public opinion contributes towards the rejection of new energy sources.
The winners will be announced on the 11th of June 2021, and Lucija could be the first Slovenian student to receive such an award. This is a remarkable achievement, as it is the first time that a school from Slovenia is partnering with the University of Oxford.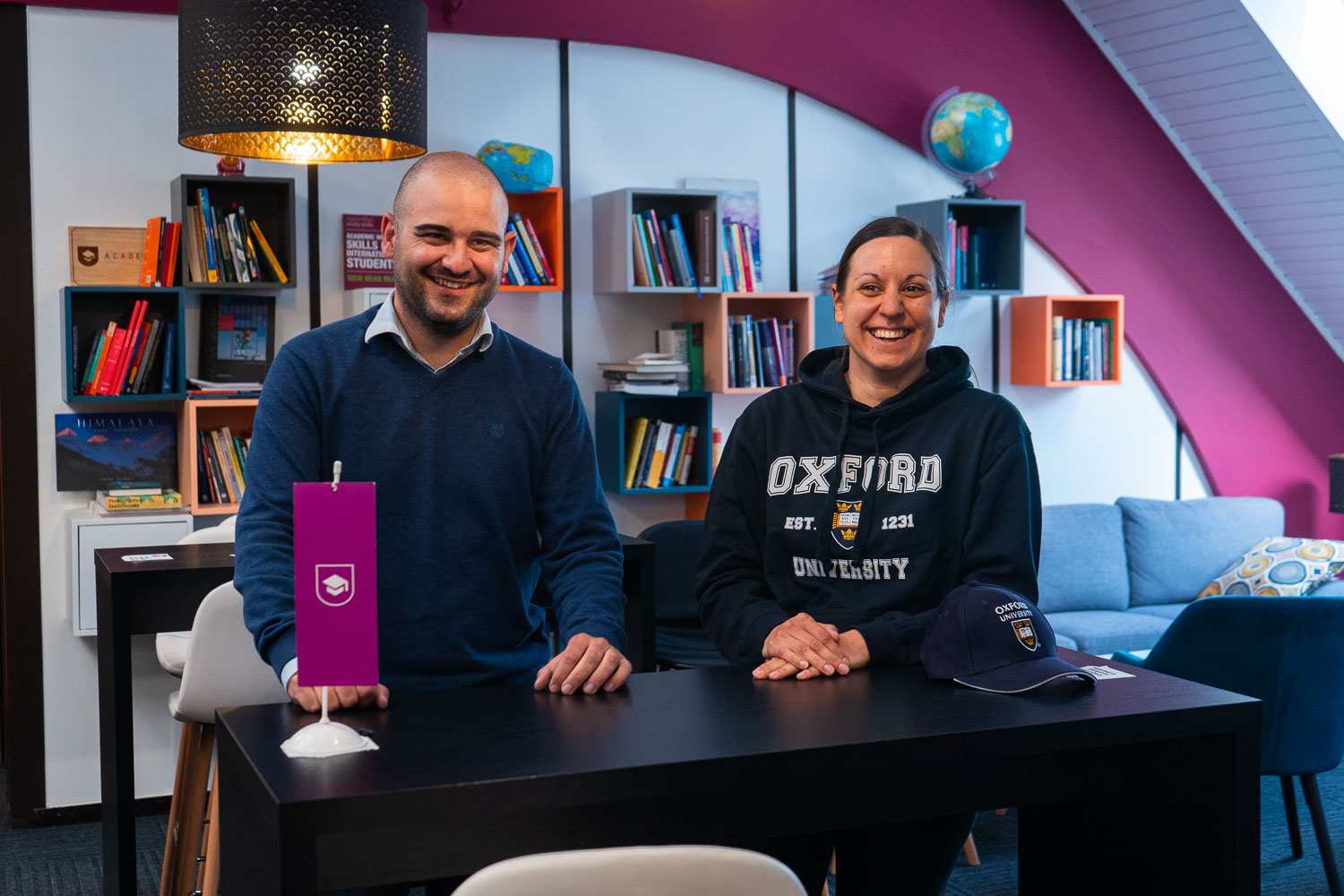 Lucija Pretner, student of Construction & Civil Engineering, and Žan Dapčevič, CEO of Academia, College of Short-Cycle Higher Education in Maribor
Lucija is really excited about the competition, as she reveals in the interview below:
Lucija, first of all congratulations on making it to the final of the Map the System 2021 global competition! 
Let's start at the beginning: how did you hear about the competition, why did you decide to take part and what were the first steps in entering the competition? 
I found out about the competition at Academia, I found it interesting and decided to take part. I applied online. The school also put me in touch with two mentors, and then we started to conduct virtual meetings and discuss the workflow.  In the end, I uploaded a research summary, a visual presentation and a bibliography to the website. About 1 month later I was contacted to participate in the finals. 
How did the idea come about, or why did you decide to choose renewable energy sources in Slovenia as the topic of your research? 
This seems to me to be a very important topic in general, not only in Slovenia. I have noticed that some countries have made this transition towards renewable energy sources in an easy manner, but in Slovenia, it seems to me that it is somewhat slow. I was interested to know why this is the case here and where we are stuck.
Your research was mentored by business transformation experts from BB Consulting. How did you get in touch with them in the first place and what support did they give you in your research? 
Academia put me in contact with them, and the two mentors knew all steps from the start and guided me and helped me a lot. Since I was the only one on the team, and there are several members in the other teams, their help was very useful.
How do you picture the role of construction and civil engineers during the transition towards renewable energy sources in Slovenia? 
This is a very important niche market, but it needs to be introduced in a positive way. It must be built in harmony with nature and must not be carried out by one decision-making entity. I talked a lot in my topic about the need to build a consensus, to bring all the spheres together and to start building afterwards. But these will be major construction projects and the role of civil engineers is important.
Why did you choose to study Construction & Civil Engineering at Academia? 
I'm interested in construction and civil engineering, therefore, I decided to go to Academia because I've already studied in this field in Ljubljana, but I said I'd go to take a look at Maribor as well (laughs). 
Have you finished your studies? What was the most memorable aspect of your studies?  
I still have to complete two exams and finish my diploma thesis. I will finish my thesis paper by the end of the calendar year. But the epidemic is stuck in my mind as the most memorable occurrence during my studies (laughs). 
Do you notice that your studies in construction and civil engineering have helped you with obtaining the knowledge or the resources you have used for your research in any way? 
Systems thinking is a very different concept of thinking that connects all spheres. In my case, construction, local people and so on … Therefore, it doesn't coincide with my studies. Systems thinking was completely new to me. The staff at the school connected me with my mentors and the experts I interviewed and they supported me throughout the project.
How do you picture construction in 10 years' time?
There is likely to be a lot of automation, and various innovations will adapt to people's needs. A lot of things will be made in the factory and brought in, rather than built. Development will have to go in the direction of renewables, because otherwise it will no longer be worthwhile. Pressure from the European Union is increasing, and the prices of emission allowances are rising. It will have to go in that direction, because it will not be worth it otherwise, it is all about money.
However, construction projects need to develop within the area of informing the populace. The public is rather apathetic at the moment, many people do not want to deal with it and some have a negative attitude towards such things. This fact will change a little bit, and I have been researching this, if people are informed in the correct way. Because the problem with this is, that nothing is explained, it is just done. The local people do not even know what is going on. Before you start working on a project, you have to explain to the people what you are going to do.
What would you say to others who are thinking of taking part in this competition? 
This systemic way of thinking is a very different approach, not something learn at school, but something that is intertwined with different spheres of thought. And that is useful in any field, whether you are a builder or a psychologist.
I decided to do it out of curiosity. I could have submitted many other topics, because I often wonder why something is the way it is. Systems thinking can answer such questions.
Would you like to continue your work in this field? 
I may continue my work in this field at some point, depending on the opportunities that arise.
Lucija thank you very much. We have our fingers crossed!