Urban Lapajne and Tadej Glavač on modern entrepreneurship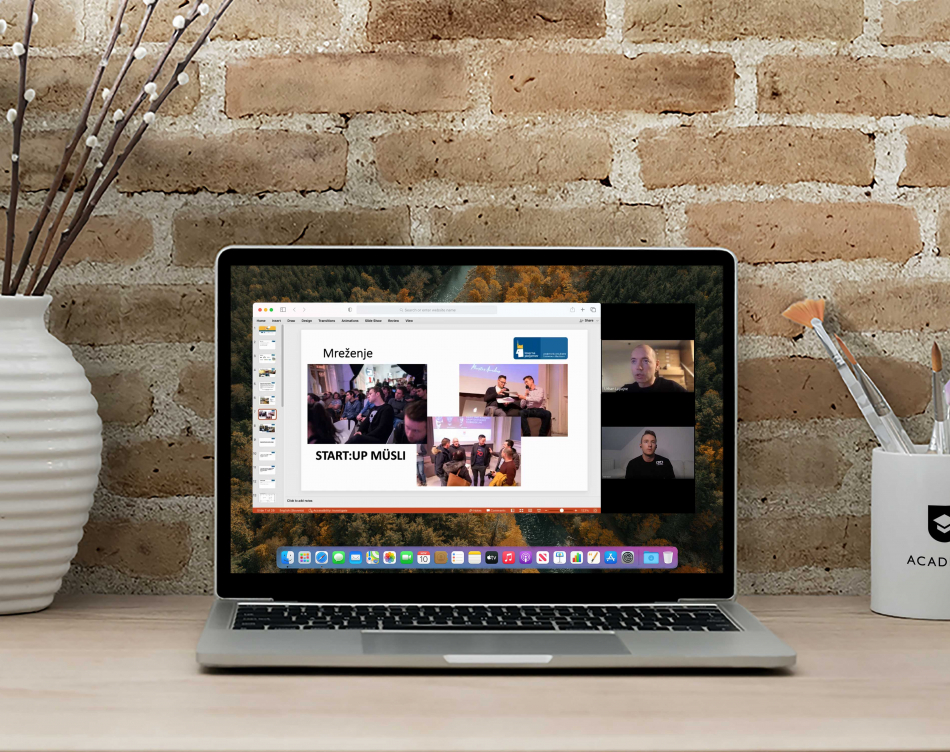 Urban Lapajne (project manager of the company Tovarna podjemov) held an online guest lecture for the students of the study programme Economist on the activities of the company Tovarna podjemov.
Tovarna podjemov encourages innovative individuals towards the development and realization of their business ideas. They enable networking with other business enthusiasts and companies and help start-ups, by solving various challenges on their business path.
After the initial presentation, a conversation on business practice was held with Tadej Glavač from the start-up company GO4GOAL.
The start-up Go4Goal has developed lightweight, airy, and intelligently designed sports socks that perfectly regulate heat and humidity, fit your foot perfectly and offer foot support. Precisely designed and carefully installed UltraGrip technology prevents slipping in sneakers, thus preventing the formation of blisters. Socks evenly distribute loads over tense muscles and tendons, which contributes to greater accuracy and better utilization of the entire movement process. The company also allows customers to personalize socks with unique designs.