Audio elementary image of a radio station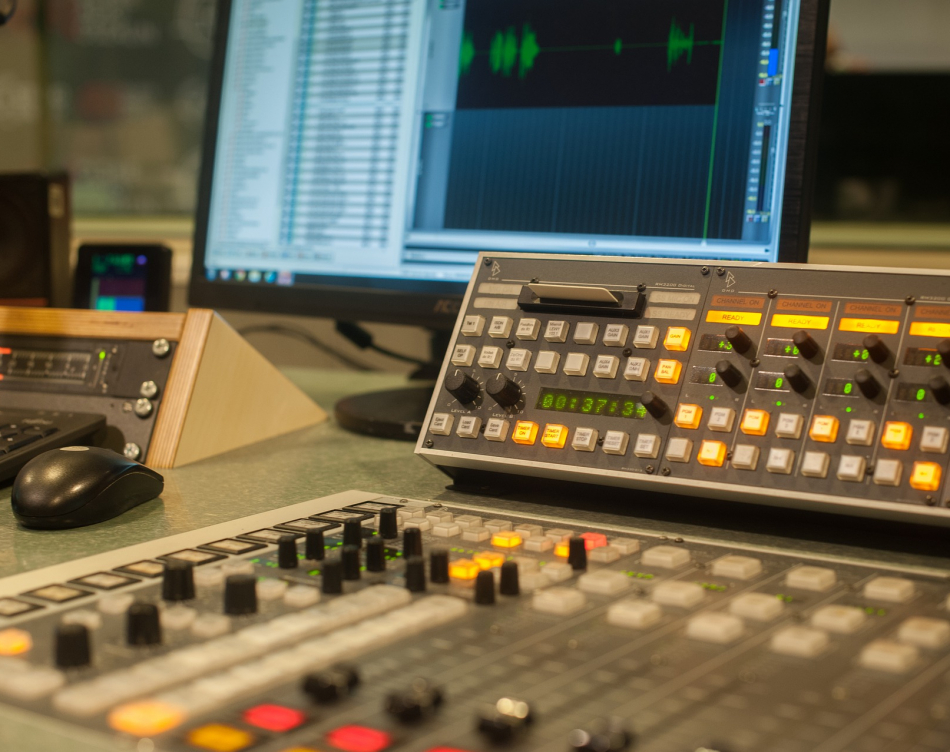 Most people listen to radio stations every day. We listen to it at home, while driving or at work. Radio is still a popular media, despite the huge choice of technology. The advantage of radio is that it is very accessible.
Because it is listened to by a huge number of people, every radio station has it's own sound elements, which contributes to their style.
In the diploma I researched the workflow and stages of audio production for a radio station. With independent production work, I tried to satisfy company's vision and created sound elements that are suitable for their radio station.
Most of their sound elements were already produced, so i mostly updated their old or current versions. That means I had a starting point where to start. Sound elements were made by scratch but were inspired by their current sound elements.
In first part of the diploma, I presented the company I worked with Radio Ptuj, what is radio station image, and how it helps radio stations. I described how me, and the client set deadlines and what are we going to work on.
Client's wishes contributed to the whole process of audio production and to the final image of sound elements.
I analysed their past projects and the projects their currently use on their radio station. I collected all the data and used it when producing. When working I tried to include their style and the purpose of each sound element.
I did the entire audio production of sound elements in my home studio, which has certain advantages and a few limitations that i described. The whole project takes a lot of time, so it's important to follow and stick to the agreements, especially when working with a client.
When working it is important to constantly learn new techniques that can make our work easier, but also inspire us when designing ideas. While working with a radio station, I learned some new words about which elements are used on a radio station and what is their meaning.
I was completely unfamiliar with them before, so I explained the meaning and what are the properties of the sound elements. After analysing their current and past sound elements, I described the entire production process, from conceptual ideas to the final product.
I also presented my style of working and techniques that I used. After the production process, I also presented the post-production process which includes mixing and mastering. Lastly, I described how I'm archiving final files and projects.
---
You can listen to few of the recordings below:
Diploma paper Nino Selinšek