Coordinate Measuring Machine (CMM) in part modification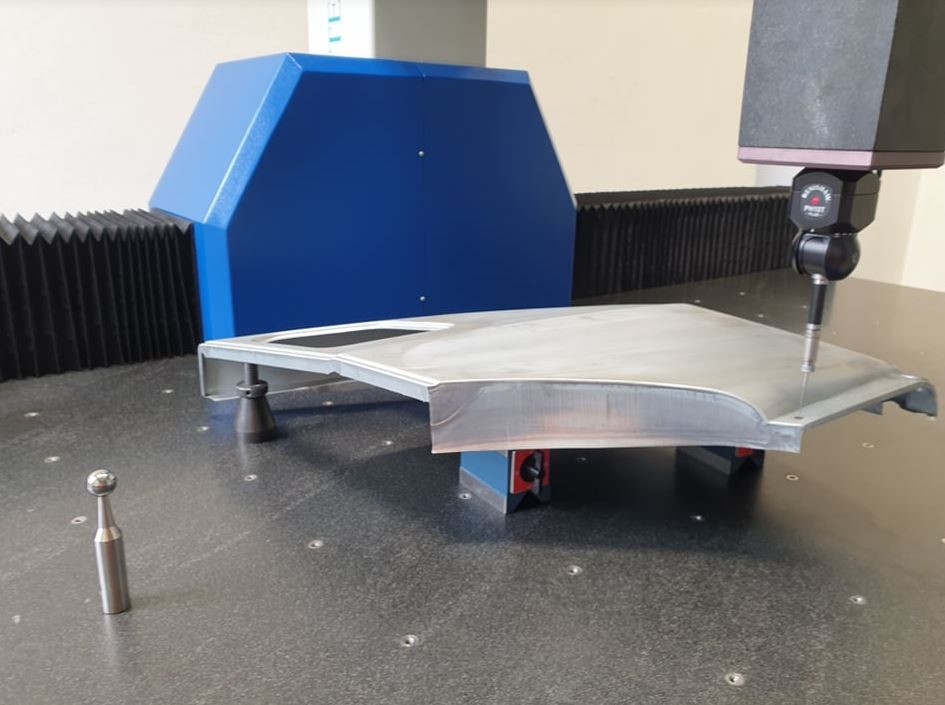 To summarize my diploma thesis, It is all about the complication and its solution in the part modification project with the help of a 3D (CMM) measurement system.
The main vision of this research is to produce precise modified parts maintaining the required quality to minimize the reclamation and scrap management.
Talking about the primary purpose of the research, the company receives a sufficient number of part modification projects for Mercedes trucks (Unimog and Zetros) throughout the year.
It includes small to big spare parts which we modify with heavy stamping, laser cuts, and bending machines. Thus, the main goal is to improve those parts which help us assemble in further processes. On the other hand, it minimizes the reclamation and the cost of production.
The basic research method, used for this project were the primary and secondary research. Since this is my own experience in the related field, the main source of this project was the primary research facing real-time problems and its solution.
The secondary research methods like books, articles, and online data were mostly used for the theoretical presentation in the research. It includes an introduction and present condition of the company, description, and use of CMM machine, reverse engineering, geometric precision of the parts to minimize further complication.
The experimental part includes the ongoing modification process, implementation of the new plan and system, Measurement programming, and new clampers designed for 3D measurement. CMM is a very crucial device or machine in the manufacturing process of the company.
This machine is way more reliable for reverse engineering, digital measurement, CAD comparison, etc. Regarding the modification project, documentation with the 3D measurement report of the modified part within the given tolerance level is very important in order to receive the final payment or complete the project.
With this research, We minimize the measuring time of the part and anticipate the better quality of the parts and reclamation to be reduced by at least 40%. Also, control the production cost with fewer scraps and easier assembly thus, less time consumed.
Diploma paper Ikesh Maharjan