Improving product flatness by introducing a cooling process after artificial ageing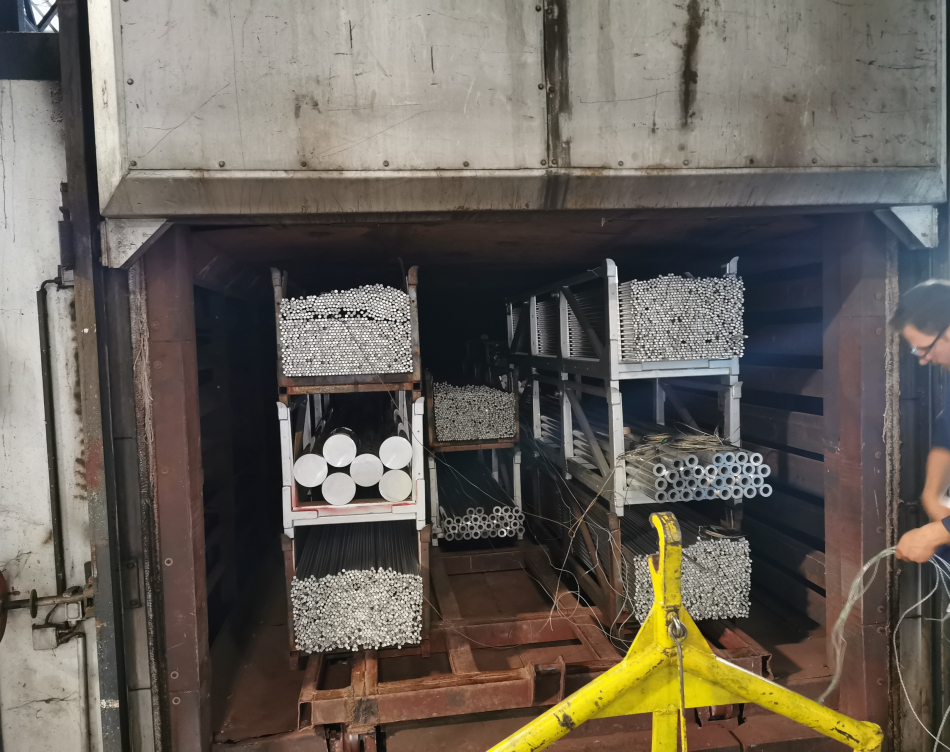 Today's production requires a lot of innovation and flexibility, and above all, simple solutions that help make production faster and cheaper. Many products require long and complex production due to the properties expected at the end of processing, which of course complicates the manufacturing process and requires processing in several operation machines.
This prolongs the production time and increases the amount of ejection due to the processing itself. Of course, more operations also increase the possibility of errors that require costly control.
To this end, we will investigate the impact of prolonged cooling at the end of the artificial aging process, an aluminum alloy product EN AW-6082. The product is a rod with a diameter of 14.1 mm and a length of 3000 mm, which loses the prescribed flatness and bends during the artificial aging process.
Due to this phenomenon, an additional operation after heat treatment is required, which prolongs the manufacturing process. The problem also arises with the final cutting of the material, as cutting is not possible on the same line due to distortion of the beginning and end of the rod during roller straightening.
Thus, after straightening, a cut to the final length is required. Thus, we are forced to process the material in two additional operations. Re-handling is performed on a machine that is not part of the towing line, which causes additional logistical problems.
In this paper, we will test the slower cooling of the material after the procedure and the effects of cooling on the flatness of the material. From various sources, we will examine possible phenomena in the material that can cause the material to warp.
The purpose of the research is to maintain the best possible flatness through the process of artificial aging and thus reduce the need to re-straighten products. This would shorten the production process, as it would reduce or even eliminate the need to re-straighten the material after the heat treatment is completed.
We will measure the flatness of the material, which will allow us to compare the two procedures. With this comparison, we will be able to determine the impact of cooling on the material and the feasibility of introducing cooling into the process itself.
Diploma paper Klemen Sternad