Oblikovanje zvočnega medija za področje narodnozabavne glasbe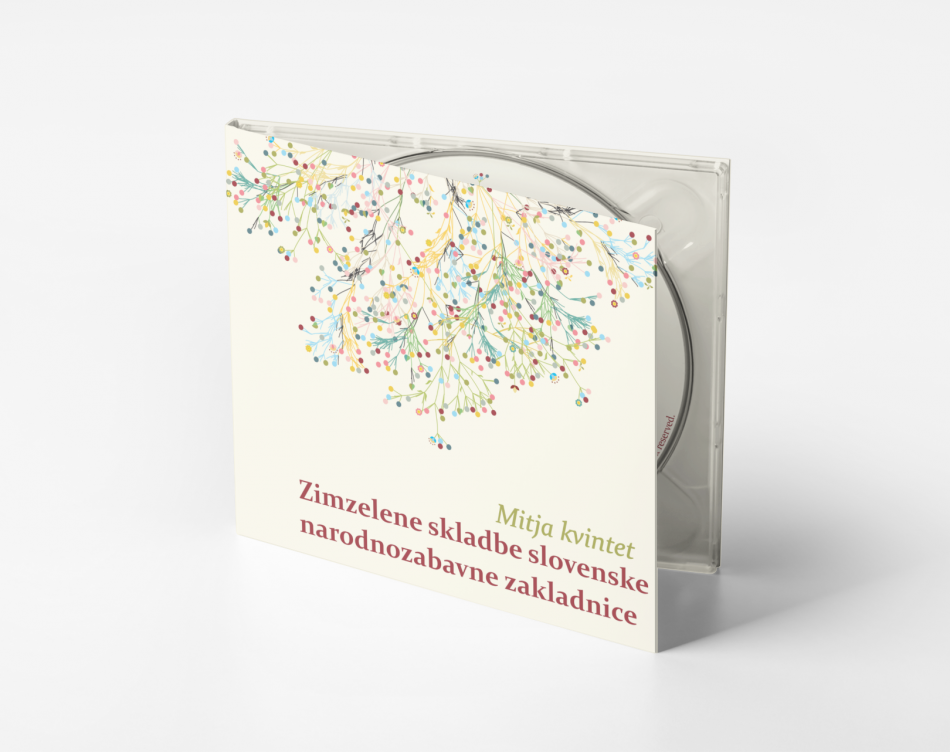 For my degree paper, I chose a work that describes a part of my private life as well as my working life. From the title we can already understand that this is singing in a folk music group and graphic design, which I also do professionally in the company of my parents.
I am very proud of both activities, because these two led me to the idea of ​​writing my degree paper.
In my diploma paper I describe the origin and development of sound carrier design. The focus is more on CDs, but the subject of "trendy" vinyl records briefly mentioned as well. I am fortunate that the theory of this field is well known to me because I also get to experience it in a real environment with real people.
Therefore, I decided to design a sound carrier (CD), which is a project work under the guidance of Mitja Mastnak, who is a well-known teacher of folk music. The CD will be a jubilee one, as quite a few different musicians will take part in this project. It is planned to do the new arrangements to the songs and record them again.
They will be the Slovenian folk-entertainment songs from the national treasury. The name of the CD will be "Mitja quintet, again" named after an ensemble that existed a few years ago and is sadly no longer active.
Mitja created the title as a return and revival of the music group in Avsenik's style of singing and playing. I participate in the project as a singer, therefore this design and writing of the diploma thesis has more weight and importance to me personally as does the project itself as well as the final product and the result of this research.
With the research method, I studied the very beginning of the creation and development of sound carriers in Slovenian and also abroad. Then I started to stuy the Oberkreiner genre, because Avseniki brought the typical Oberkreiner style to Slovenia and are the inventors of this kind of style.
In the same chapter, the ethnological connection is explored – by this I mean the patterns and motifs that have repeatedly appeared on CDs of Oberkreiner music. After studying the history, the idea for the design was developed.
With Mr. Mastnak the wishes and ideas that correspond to the times in which we are living now were discussed. After a thorough plan for the design, I started designing in Adobe programs. When the designing of the product was finished, I wrote the concluding words and showed the product to the client and the mentor.
---
Graphic design of the CD:
Diploma paper Tina Vinter