Accountant Student of the Year 2021 is Matej Ramšak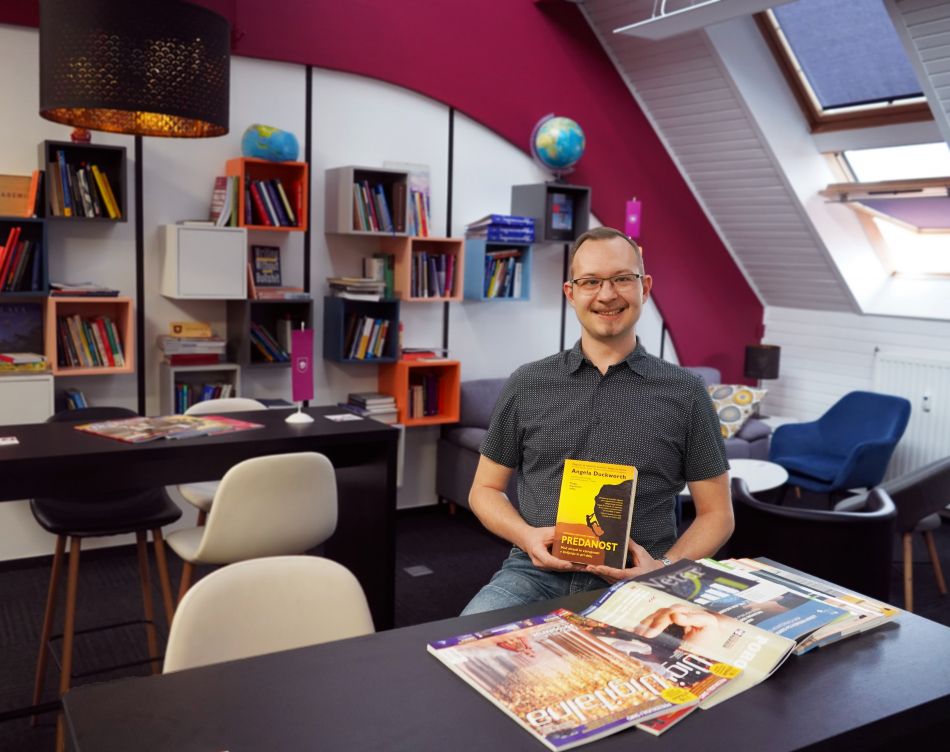 Matej Ramšak, who was the most successful and fastest student of the 2019–2021 generation of the Economist Higher education professional programme, was awarded the 2021 Student of the Year award for the Accounting module of the Economist programme.
He completed his studies with an outstanding average grade of 10.00, thus becoming the best student of the aforementioned programme in the history of Academia Higher Education Colleges Maribor!
Matej Ramšak completed three years of medical studies at the Faculty of Medicine of the University of Maribor, but now he has found his true passion and dedication in the field of accounting and taxation.
1. What does the title Student Accountant of the Year 2021 mean to you?
"This is a confirmation that I am working in the right direction. It is a sincere interest in mastering the accounting profession and I want to be 100% accomplished in this field."
2. You have joined the funding under the MUNERA3 project. What does it mean to you to be able to study for free?
"MUNERA3 is a great project that I found out about by accident. It would be a pity not to use such a great opportunity and I hope that future generations will also benefit from it."
3. Why did you choose to study at Academia Maribor?
"In my previous education Economics has never been presented to me in such a way. However, it seems to me that economics is important in all fields. After finishing my secondary school, I studied medicine at the Faculty of Medicine in Maribor.
After three years, I dropped out because of specialization restrictions. Maybe I went there for the wrong reasons, but here at the Academia I am convinced that it was for the right reasons."
4. What do you enjoy most about your studies?
"The study process itself is what I enjoy most at Academia. I would definitely like to mention the excellent team of lecturers from the business sector, as well as excellent accessibility of the management. The latter is truly unique."
5. How does studying at the Academia help you in your career and personal development? Where do you see yourself after graduation?
"With Academia I have opened new doors to new opportunities. I have a job offer at the company where I am doing my practical training.
I am also thinking about continuing my studies in auditing and tax consulting. Currently, I am working on my thesis in this field, specifically on cross-border taxation of products and services and new development in value added tax."
6. What advice would you give to prospective students for a successful study?
"It iss very important to keep up to date with the programme as it makes your studies easier. This is very time-consuming, but a motivated student can really get a lot out of studying with Academia."
7. Why is it important for a good accountant to get a formal education?
"A formal education in accounting is very important because legislation changes frequently. Especially now! With so many measures taken during the coronavirus pandemic, I see people who do not have a formal accounting education doing their work routinely and according to established outdated patterns, the way they learnt them years ago.
Formal education, however, enables me to make cause and effect connections, to understand and, most importantly, to work logically."