Anja Lukman is the Security Engineer Student of the Year 2021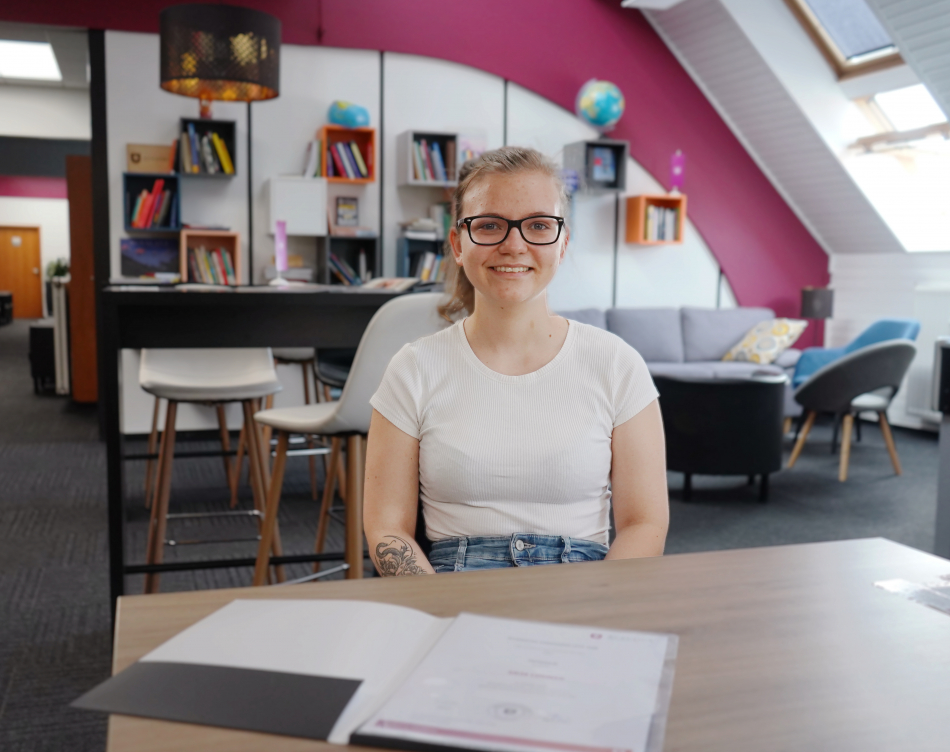 The 2021 Student of the Year award for Security Engineering study programme went to Anja Lukman, who was the most successful and fastest to complete the requirements of the 2019-2021 generation of the Higher Professional Education Programme of Security Engineering.
1. What does the title Student Security Engineer of the year 2021 mean to you?
"I am very surprised with the title. I am very proud of myself, especially of my work discipline, that I am learning regularly and that I am not giving up. Even when it was tough, I gritted my teeth and kept on studying."
2. Why did you choose to study at Academia Maribor?
"As I attended the Secondary Traffic and Transport School in Maribor before Academia, the decision to continue my education at your school as a security technician was the most appropriate one.
The curriculum, which was a continuation of the professional curriculum of my previous school, was also a big influence in my decision, and I have also heard that the representatives here are very dedicated to their students and are always available to them. I do not regret this decision."
3. What do you enjoy most about your studies?
"The way of the lectures! The lecturers gave lectures based on their own "first-hand" experience, as they work in the profession, which made the lectures more interesting and more effective, precisely because of their field experience, as they presented things to us from several angles."
4. How does studying at the Academia help you in your career and personal development?
"Studying has especially helped me in my personal development. I feel much more independent and confident. I used to feel uncomfortable during conversations, but now I don't even notice it anymore."
5. Where do you see yourself after graduation?
"I will stay in security studies. I also wanted to get a job in the Police, but I was too young for that at the time; maybe I will apply for a job again."
6. What advice would you give to prospective students for a successful study?
"Students should study up-to-date and pay attention in lectures, as they can learn so much already."
7. What else do you do while studying?
"At the moment I am focused on finding a student job, I also have to do some practical training to graduate. However, I did some student work in a shop a while ago, which helped me with my communication skills."
"I would like to thank Academia for the degree I received and for two great years of study, especially the excellent lecturers."