Kaja Korošec: student athlete of the Security Engineering study programme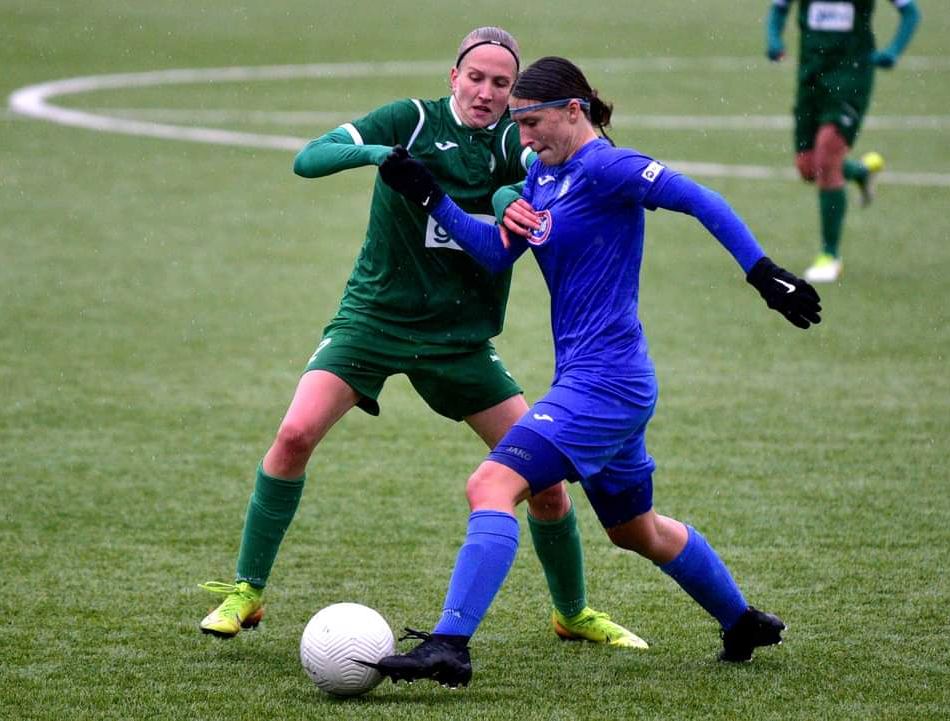 Kaja Korošec is a student athlete of the Security Engineering study programme. Kaja is a member of the female football team Pomurje Beltinci and Slovenia's national football team A.
Kaja Korošec je študentka športnica programa Varovanje. Kaja is a member of the Pomurje Beltinci women's football team and the Slovenian women's national team A.
She has been playing football since she was five years old. She was inspired to play football mainly by her father and older brother. As the only girl among four children, it was a given for her from a very young age. All four children in her family train football, which is why, she says, they are a very football-loving family.
Kaja has already played football in the younger boys' teams of Ketty Emmi Bistrica, where she was able to play until the age of 17. Later, as a member of the Beltinci Women's Club, she and her teams won the U17 national championship title, two national championship titles in the members' category, two cup championship titles and a place among the top 32 in Europe in the Champions League. 
Kaje qualified with her U17 and U19 national teams for the European Championship qualifiers three years in a row. Together with the U17 team, she finished third in the qualifying group for the European Championships. In 2018, Kaja was awarded the title of Sportswoman of the Year of the Municipality of Slovenska Bistrica.
During her career, she has obtained various achievements of which she is very proud of. In the future, she hopes to have the opportunity to play for a successful club abroad. She would like to win more elite competitions with her club as well as with the national team.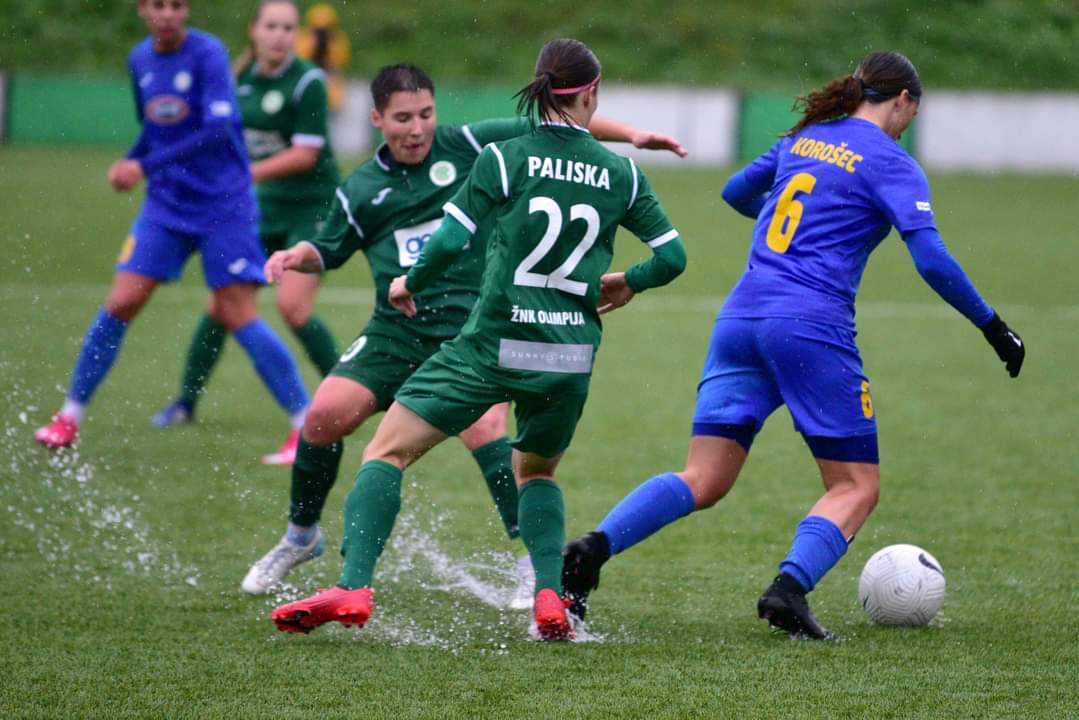 What do you do on your regular working days?

My regular working day has changed because of the pandemic. Now that the new season is about to start, we train once per day. That's why I'm away from home for most of the week, because I'm training with the team and I'm in the Prekmurje region. We usually have training in the afternoon, so I have time off in the morning to do various things (school, nature, friends, etc.). During the day, I divide my work so that there is time for rest and proper meals. When things settle down, my day will be a bit different.

What do you do during the weekend?

Weekends are reserved for matches. We usually have a match on Sunday, so we have either two practices on Saturday or one in the morning. That's when the whole team gets together and we focus on preparing for the match. On Sunday mornings we have matches. In the afternoon I hang out with my family and watch a game on TV. My mind is already focused on the new week, which became a regular routine.

Why did you choose Academia and your study programme?

I've always been more interested in active jobs, where I'm not in an office all the time. Even if you sit in an office as a security guard, it's not the same as an office job. I'm an active person myself and I can't be still for long. I chose Academia, because the schedule is flexible, which is good for me as an athlete. The lectures are recorded and can be re-watched, which is a great advantage.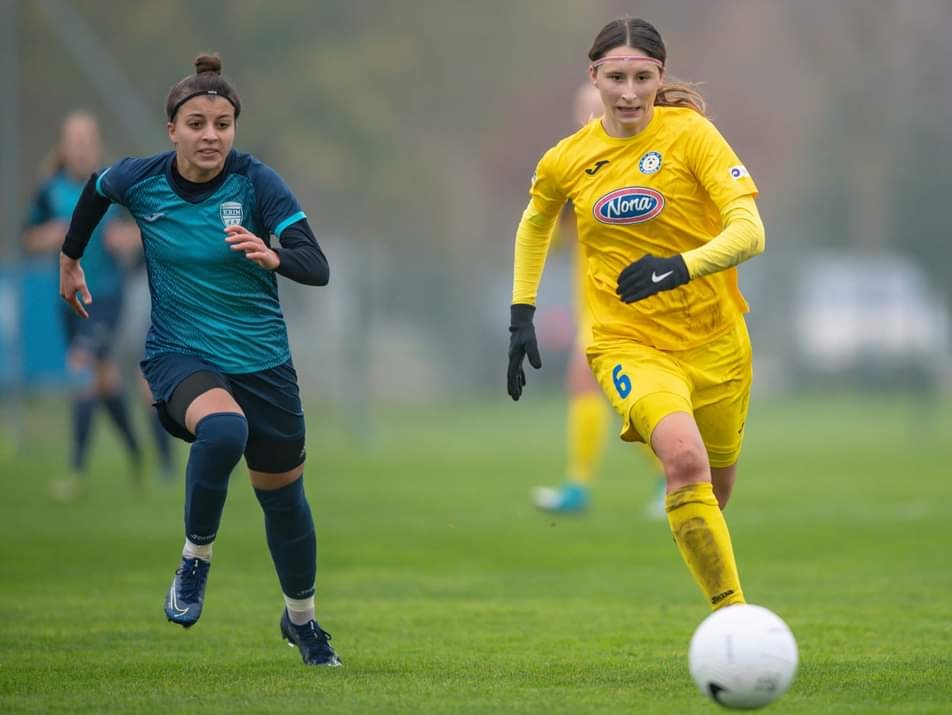 Kaja is diligent in balancing her studies and sporting commitments. She spends a lot of energy on this, but she believes that her efforts will pay off in the end. She also stresses that an important part of success is a lot of sacrifice.
She considers sportsmen and sportswomen to be well-organised and driven individuals, which is an asset for their studies. They are able to function well under stress and use their time to do the right things.
The COVID-19 pandemic had a profound impact on Kaya's sporting career. All competitions and training were interrupted. It was a big shock for her, both for her mind and her body. They received new, individual training programmes, but they are not the same quality as regular training sessions.
When they were ready to resume their matches, they returned to the courts, which were empty, with no spectators. She misses the joy and the extra motivation that comes from a full stadium.
"Exercize and stay healthy!" Kaja advises the students of Academia to move as much as possible to keep their bodies functioning properly. The fresh air is good for the brain and helps to keep us healthy. Movement therefore leads to better physical well-being as well as mental.
ACADEMIA IS THE FIRST COLLEGE OF SHORT-CYCLE HIGHER EDUCATION TO RECIEVE THE CERTIFICATE FOR THE DEVELOPED APPROACH TOWARDS DUAL CAREER ENCOURAGEMENT AND FOR PROVIDING ATHLETE-FRIENDLY EDUCATION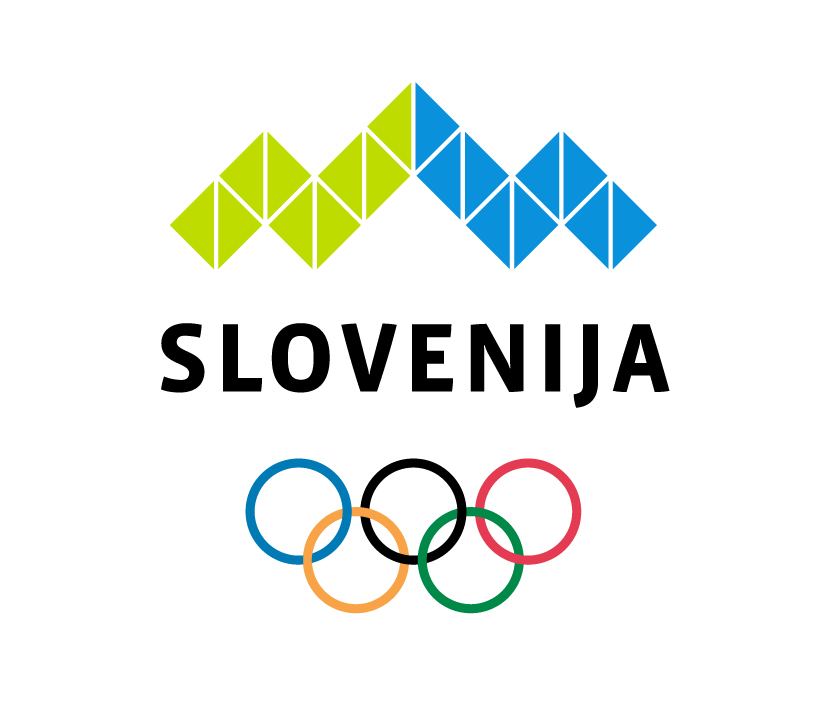 The Executive board of the Olympic Committee of Slovenia – Association of Sports Federations granted Academia, College of Short-Cycle Higher Education the Certificate for the developed approach towards dual career encouragement and for providing athlete-friendly education, after an Expert group evaluation for the Certificate of athletic-friendly education.
After the proposal of the Certified athletic-friendly education expert group and the Specialist council for elite sport, the decision was passed on the 16th regular session of the Executive board of the Olympic Committee on the 4th of February 2021.
With this Certificate, Academia ensures the fulfillment of terms  for a developed approach toward encouraging dual career realization and for providing athlete-friendly education.