Mechanical Engineering Student of the Year 2021 is Hajro Dulić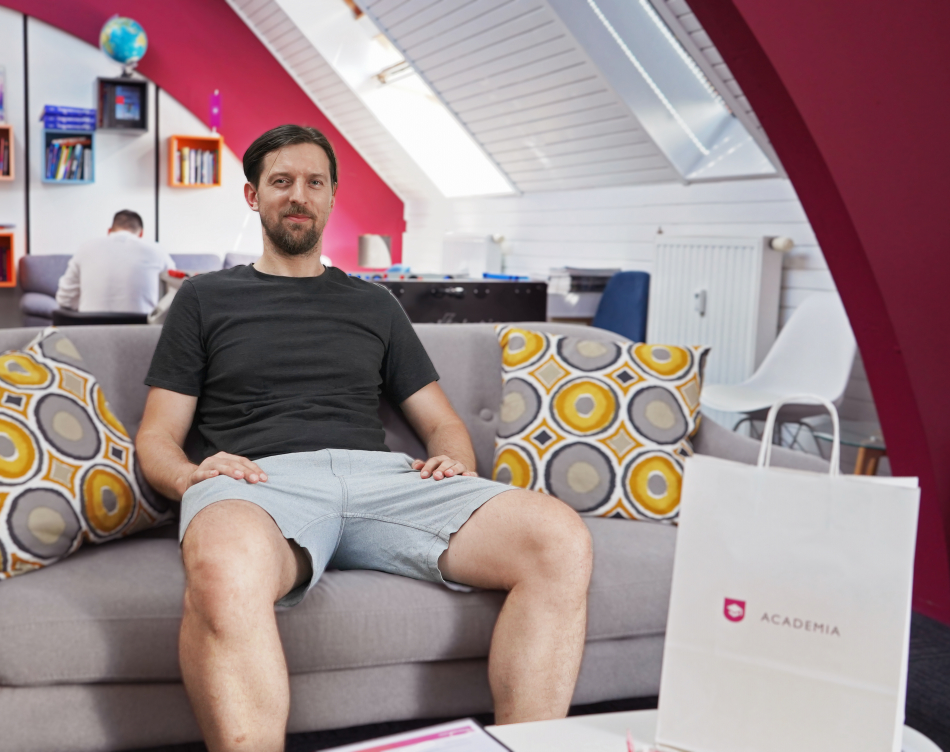 The 2021 Student of the Year award for Mechanical Engineering study programme went to Hajro Dulić, who was the most successful and fastest to complete the requirements of the 2019-2021 generation of the Higher Professional Education Programme of Mechanical Engineering.
1 .What does the title Mechanical Engineering Student of the Year 2021 mean to you?
"I am really surprised. I already have a few years of work experience in mechanical engineering and I believe that those practical experience helped me the most in achieving this title.
I was able to attend the course with the help of Mega-Metal Ltd, where I am employed as a constructor, although I also do other work that is needed at the moment.
At the company, we follow the words "learning by doing". When an unfamiliar problem arises, we study it and solve it in a new and unique way. I definitely had a feeling of learning with the focus on practical education when I was studying at the Academia, which I enjoyed very much."
2. Why did you choose to study at Academia Maribor?
"I primarily chose your school because of its location and because of its very attractive curriculum. I noticed that the studies are conducted in the afternoon in a modular format, subject by subject, which suited me very well, as I was working in the morning. So I decided to give it a try."
3. What do you enjoy most about your studies?
" I enjoy discovering new things the most. Some things I didn't even realise how important they were in engineering. One such subject was Business Economics, where I didn't have much experience, but I gained a lot of knowledge with the help of excellent lecturers from practice.
The same applies to the Process quality and reliability subject, where I explored opportunities and "reserves" in the development of our company through project assignments.
Business Communication and Management, my favourite subject, was also one of the subjects that impressed me."
4. How does studying at the Academia help you in your career and personal development?
"I have been working as an engineer for 15 years and this study is a formal confirmation that I know what I am doing. I have a better understanding of production, and during my practical training I have noticed areas where I still have room for improvement and further learning."
5. Where do you see yourself after graduation? Will you stay loyal to the company you work for?
"After graduation, I will stay loyal to the company that made your studies possible. But I would definitely try my hand in other fields that I enjoy, even if mechanical engineering is my first love.
I might sign up for a German language course, a foreign language that interests me a lot and would be useful in my industry."
6. What advice would you give to prospective students to help them succeed in their studies?
"I would like to tell all prospective and current students of the Academia to attend lectures regularly and study the material well, as this will help you pass your exams without any problems!"
"I would like to thank Academia Maribor for excellent studies, good lecturers and a very interesting and effective Mechanical engineering programme."