The Photography Engineer Student of the Year 2021 is Ines Jemenšek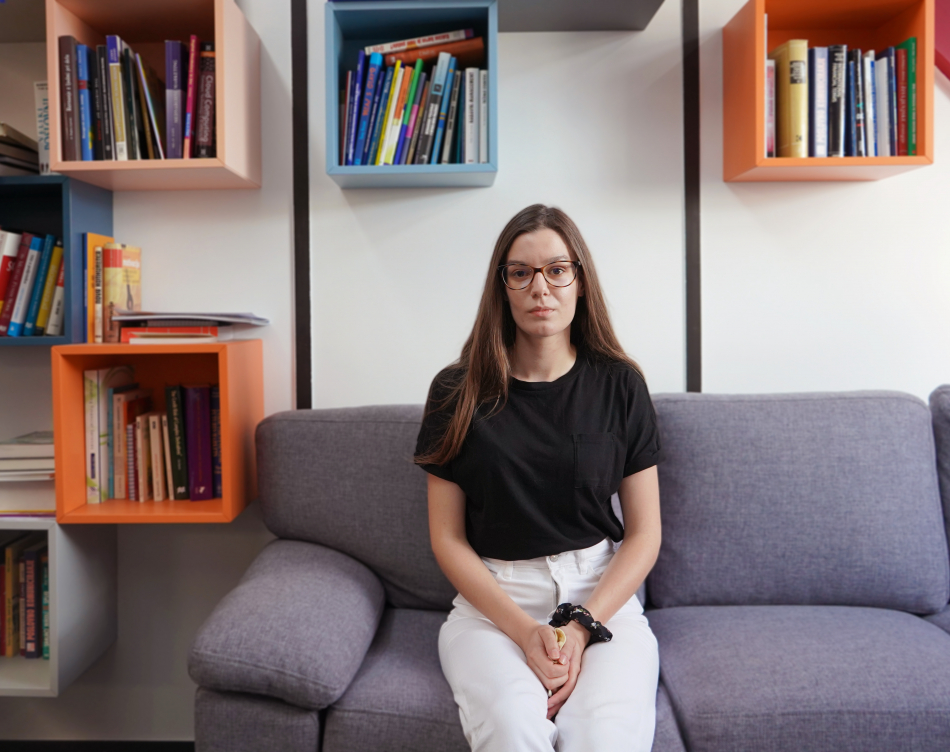 Ines Jemenšek, the most successful and fastest student of the Media Production – Photography module in the academic year 2019-2021, was awarded the Photography Engineer Student of the Year 2021 award of the Higher Professional Education Programme for the Media Production – Photography module.
1. What does the title Student Photographer of the Year 2021 mean to you?
"I was very surprised by this title, because I didn't expect it at all."
2. Why did you choose to study at Academia Maribor?
"I graduated from the Secondary School of Design Maribor (SŠOM) – Media Technician programme and I already had a few photography exhibitions with my graduation diploma.
I wanted to change the direction of my education. So I enrolled in architecture, but I wasn't accepted, and then I wanted to study IT at the The Faculty of Electrical Engineering and Computer Science (FERI).
I didn't make it there either because of my busy schedule. My next step was to study at the IAM in Ljubljana or at Academia in Maribor. I chose the latter, as studying at the IAM would have been more expensive."
3. What do you enjoy most about your studies?
"The programme I have chosen is very diverse. In the Photography course, I enjoyed the tutorials given by the instructor Daniel Perdiguero, mainly because of the large amount of fieldwork, as I also love to travel.
The Audio-Video Production course with instructor Samir Bajrić was also very interesting and informative, thanks to his excellent attitude and immediate help and support.
We were also involved in an extra-curricular student project "Aesthetic Tools", where we learned a lot of history about painting or photography, found out how the work of a photographer today differs from the work of a photographer in the past and tried our hand at selfies."
4. How does studying at the Academia help you in your career and personal development? Where do you see yourself after graduation?
"I definitely have more confidence as a result of meeting new people as part of my studies and being a photographer I've also been in front of the camera a lot more than before.
The selfies during the practical training were a big influence, as I hadn't taken a selfie for 2 years before, but now it's not a problem for me anymore.
I have also already chosen my thesis topic. I decided to challenge myself. In my thesis I will not cover self portraits, but I will present Plečnik, more specifically architectural photography."
5. What advice would you give to future students for a successful study?
"I would advise future students to work on time, because that's what really counts! Preparation is also important.
Above all, don't miss lectures, because you learn half of the material you need for the exam during lectures, so that you can pass it really well."
6. Why is it important for a good photographer to get formal training?
"Formal education is very useful, especially in a field like mine.
With a formal education and enough experience, you can also become a mentor, and help other – younger – enthusiasts of the profession to get practical training.
To this day, I still have individuals asking me when I will include them in my photographs."
7. What else do you do while studying?
"I still do student work when I'm studying, but otherwise I photograph small events, from birthdays to concerts, and I also enjoy hiking and cycling."